save-guide
Bywater Bike Ride
Guide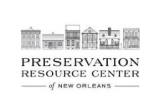 The elegantly faded architecture and pot-holed roads of the bohemian Bywater set the backdrop for this heritage tour. Along the way, you'll pass war memorials, art schools, neighborhood murals, shotgun homes, the last 1820's Creole manor house in the city and, while we can't guarantee this last element, you'll likely meet a few of members of the colorful cast of New Orleans citizenry.
places
601 Gallier St
New Orleans, LA 70117
advice
Take it from us . . .
Chartres now dead-ends at Poland St. Turn left on Pproceed four blocks to North Rampart. The building at 900mPoland (corner N. Rampart) served as a car barn and stables for the New Orleans City Railroad trolley company from 1861 until 1934.
Double back to Burgundy Street. In the 3800 block is the restored Victor Arch, built in 1919 to honor heroes of WWI. Detour at the end of this block down Pauline St., whose wide lots and large houses are more typical of the Garden District than of Bywater. These houses once fronted on expansive McCarty Square, a public park carved out of the one-time plantation of L.B. McCarty.
Return to Burgundy and continue towards Press Street. From the corner of Louisa you'll spy the bell tower of St. Vincent de Paul (1866). located one block left at 3027 Dauphine. Artist Achille Paretti painted the interior murals in 1907. Continue down Burgundy to end your tour at Press Street, or meander back down Dauphine St. and up Royal St., both of which are rich in early shotgun houses, side-hall buildings and Queen Anne cottages.