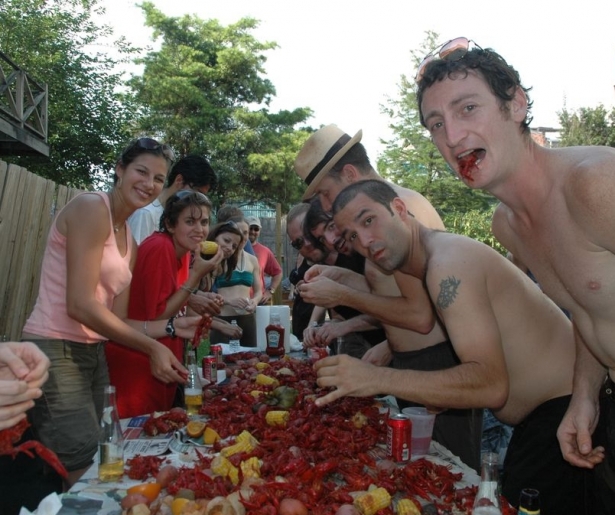 SHARE
One of New Orleans' most famous historical figures is Jean Lafitte, a pirate of French descent who is believed to have come from Saint Domingue (modern Haiti). Along with his brother Pierre, he created a lucrative smuggling operation based out of Grand Terre Island, about forty miles south of New Orleans. He is a somewhat controversial historical figure, but much-loved nonetheless.
Lafitte has assumed a glorified status in New Orleans history. During the Napoleonic wars (1807 – 1809) the United States instituted a trade embargo against France and Great Britain. Because almost all Caribbean Islands were still under colonial control (often French or British) an essential sector of New Orleans' economy was isolated. Enter: Jean Lafitte. His privateering business fulfilled the demands for Caribbean goods, supplying them – illegally – to New Orleans and surrounding areas, a move that clearly endeared him to local merchants and citizens.
When the embargo ended just two years later, the Atlantic slave trade was also coming to a close. Slaves could no longer be brought into Europe or the Americas for sale. This provided Jean Lafitte with another business opportunity, and soon Grand Terre was a thriving illegal slave market.
Lafitte became a well-respected resident of Louisiana. He was wealthy, known for possessing a gentlemanly nature and provided illegal merchandise that there was clearly a market for. That said, William Claiborne, the governor of Louisiana, was not impressed with him. The two played a cat and mouse game, with Claiborne trying to arrest Lafitte for illegal activities and Lafitte constantly evading capture.
A popular story about the two claims Claiborne posted handbills all over New Orleans offering a reward for turning Lafitte in, and overnight, identical bills were spread through the city offering a reward for the arrest of Claiborne. Lafitte was supposedly the culprit, but his record was eventually cleared after he and his men fought for the United States at the Battle of New Orleans (1815).
My favorite story about Lafitte is the Legend of the Brooch. One of Lafitte's trading posts was in Calcasieu Parish, in Southwest Louisiana. In Calcasieu, Lafitte began an affair with a wealthy French settler's wife, Catherine Sallier. As a token of his admiration for her he gave her an amethyst brooch. When Charles Sallier learned of his wife's infidelity he became enraged, shot her in the chest and then fled. But Catherine was not dead. The bullet had hit the brooch that Lafitte had given her, saving her life, and the Sallier family is said to have the brooch still to this day.
So why do we love Jean Lafitte so much? On the one hand, we have the legend of a patriotic Robin Hood-ish figure who fought for his country's freedom. On the other hand, he was a pirate slave trader who illegally perpetuated the institution of slavery. What does Jean Lafitte mean to New Orleans? He's a pretty beloved folk hero for the city, and his complicated identity speaks to that reputation. A gentleman pirate is a perfect puzzle piece for our topsy-turvy history.
Evidence of Jean Lafitte's legacy can be found at Chalmette Battlefield (8606 West St. Bernard Highway, Chalmette), where he fought with Andrew Jackson in the Battle of New Orleans on January 8, 1815.
by Camille Black