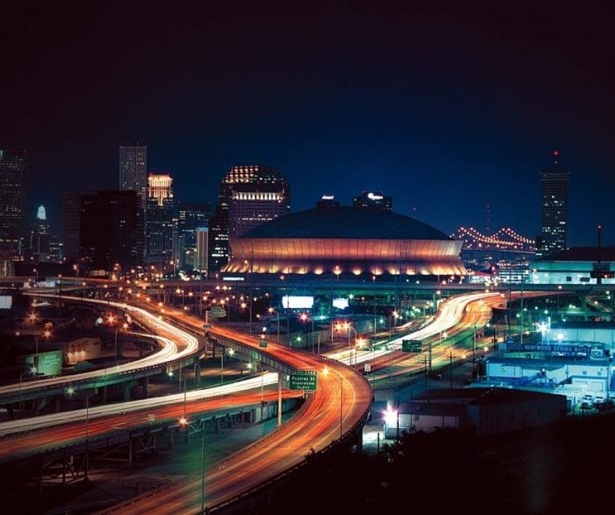 SHARE
Hurricane Katrina impacted thousands of New Orleanians, and as such, there are thousands of different ways people are approaching the 10 year anniversary of that storm. But along with these individual acts of memory is a collective campaign to memorialize the disaster, while also acknowledging the rebuilding and revitalization that has occurred in the last decade.
To showcase the city's much-championed resiliency, Katrina 10, as well as other local organizations, have planned events meant to honor lives lost, commemorate heroes, and raise money and awareness for the many projects still to come.
The main event is The Citywide Day of Service, hosted by Mayor Mitch Landrieu and the City of New Orleans. The comprehensive volunteer event occurs on Saturday, August 29th, and will engage thousands of volunteers on projects in seven specific regions of New Orleans. Click here for more information on how to sign up.
Here's a look at some other Katrina 10 events:
Screening of City of Memory
-Tuesday, August 18th, 6-9pm @ Ogden Museum of Southern Art

The New Orleans Film Society presents City of Memory a documentary about the impact Hurricane Katrina had, and continues to have, on New Orleanian visual artists. The screening will be followed by a Q & A with the film's director, Robert Andanto.
Tulane University: Katrina & Beyond Exhibit
-Thursday, August 20th – Sunday, November 8th @ James Lounge, Lavin Bernick Center for University Life at Tulane University
A multimedia exhibit that chronicles the the effect of Hurricane Katrina on Tulane, and then recovery of the university through stories of its staff, faculty, students, and alumni.
Disaster Preparedness Events for Nonprofits
-Friday, August 21st, 8:30am – 1:30pm @ Gallier Hall, 545 St. Charles Ave
A community training event hosted by Good360, meant to connect responders and community-based nonprofits so that critically needed goods are delivered to the right people at the right time following a disaster. The 3-plus hour training will include disaster preparedness tips, response protocol, and a disaster simulation exercise. More info about registration can be found here
Power of Women Luncheon
-Friday, August 21st, 11:30am – 2pm @ Marriott New Orleans, 555 Canal St
The Tiffany Circle and The American Red Cross host a luncheon dedicated to honoring female volunteers and community leaders that have made significant contributions to recovery efforts in post-Katrina New Orleans. NBC's Today Show co-host Hoda Kotb will be the keynote speaker. For more ticket information, click here.
Katrina 10 Remembrance and Celebration of Families and Neighborhoods
-Saturday, August 22nd, 11am – 6pm @ Joe Brown Park/Victory Track, 5601 Read Blvd
The East New Orleans Neighborhood Advisory Commission (ENONAC) recognizes the resilience and perseverance of the East New Orleans community with a live entertainment from Michael 'Soulman' Baptise, Sharon Martin, and many others. Kids can participate in a wide array of games, activities, and arts & crafts.
The Atlantic Presents New Orleans: Ten Years Later
-Monday, August 24th, 9am – 5pm @ Sheraton Hotel, 500 Canal St
The daylong program centers around New Orleans' resiliency as well as the recovery challenges still facing many of the city's communities. Conversations with policy experts, environmentalists, economists, and artists will take place throughout the morning and afternoon.
La Petite Grocery: Katrina 10 Fundraising Dinner
-Monday, August 24th, 6pm @ La Petite Grocery, 4238 Magazine St
Popular uptown restaurant La Petite Grocery a fundraising event to benefit the New Orleans non-profit, St. Bernard Project. The dinner includes a four-course meal prepared by Chef Justin Devillier of La Petite Grocery and guest chef Justin Girouard of The French Press. Tickets are $200 per person. Reservations can be made by calling the restaurant.
48-Hour Build – Powered by Entergy
-Wednesday, August 26th – Friday, August 28th @ various locations
St. Bernard Project hosts a 48-hour marathon build to commemorate the 10th anniversary of Hurricane Katrina. Volunteers work 6-hour rotation shifts to rebuild homes throughout New Orleans. Here's a link to volunteer.
AIA: Panel Discussion: "The Next Ten Years"
-Thursday, August 27th, 5:30pm-8pm @ Contemporary Arts Center of New Orleans, 900 Camp St
A discussion with local experts about the challenges and opportunities facing the architects in New Orleans over the next decade. Event is free and open to the public.
Screening of Big Charity: The Death of America's Oldest Hospital
-Thursday, August 27th, 6:30pm @ The Joy Theater, 1200 Canal St
The Louisiana Endowment for the Humanities presents its 2015 Documentary Film of the Year, followed by a panel discussion on public health since Hurricane Katrina.
9th Ward Improv Opera
-Thursday, August 27th, 7-9pm @ St. Maurice Church, 605 St. Maurice Ave
Spoken word, music, dance, and visual arts coalesce into one program to tell the story of 9th Ward citizens struggling to rebuild and return home after Hurricane Katrina. For more information, visit the Creative Alliance of New Orleans
Katrina: Mother-in-Law of 'Em All
-Friday, August 28th, 8-10pm @ Joy Theater, 1200 Canal St
This celebrated stage play that tells the story of six real-life Katrina survivors. For ticket information, click here.
MSANIART Gallery: Katrina Expressions 10 Years After
-Saturday, August 29th, 10am – 10pm @ 823 Royal St
Local artist and gallery owner M. Sani hosts a special version of his Little Artist series from 10am to 5pm. The series gives children ages 5-12 the opportunity to paint and express themselves. At 6pm, the gallery will also host a spoken word event where adults share their Katrina stories. M. Sani's Hurricane Katrina paintings will also be on display.
For a complete listing of Katrina 10 events, check out their full calendar here.
Image courtesy of Katrina10.