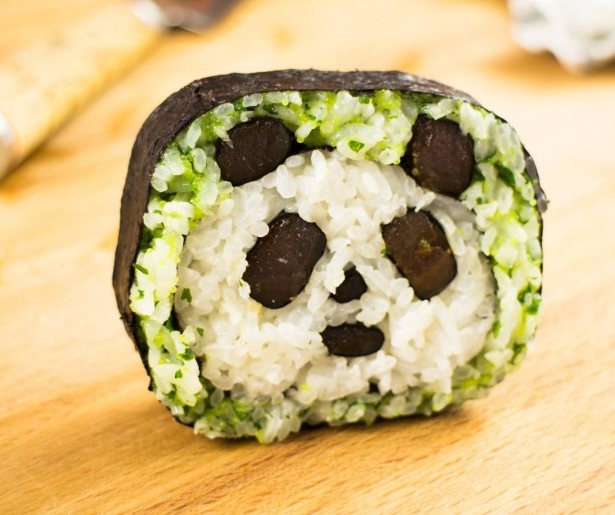 SHARE
The Japanese population in New Orleans may be small, but its cultural influence is mighty.
The annual Japan Fest, held every fall at the New Orleans Museum of Art, draws thousands of residents and visitors to the Japan Club's annual exposition of music and dance. But fans of Japanese cuisine don't have to wait until October to satisfy their cravings for the country's signature dish.
The New Orleans Sushi Fest, launched last year at Mardi Gras World, returns bigger and better than ever at its new home in the Lakefront Arena on Sunday, August 16 (2-5pm).
"We moved to the Lakefront Arena to make it easier for families to come," says Greg Tokuyama, president of the Japan Club and a board member of the Japan Society, which is sponsoring a Sushi Fest benefit raffle for a trip for two to Tokyo. "Transportation is no problem, and we have free parking for all. You can't beat that!"
Presented by Royal Honda, "the freshest new festival in New Orleans" boasts a full menu of attractions, including Japanese stiltwalkers, Akido demonstrations, origami crafters, ikebana flower arrangers and the Cat's Meow Karaoke Club, along with music by Flow Tribe and traditional Japanese drummers and flutists.
But the real star of the show is the titular sushi, which gourmands can sample in a wealth of variations, from classical sashimi to fanciful sushi rolls and seaweed wraps to "sushi-inspired" fare from more traditional New Orleans restaurants like Katey's and Andrea's.
General admission tickets ($15 advance, $25 at the door) grant access to 20 of the city's top restaurants, which will be selling specialty dishes and competing for best-of-fest prizes in several categories.
"Bars and food are intermixed with other attractions around the circular concourse in the arena," says event organizer Cheryl Lemoine, Director of Marketing and Events at Renaissance Publishing. "We'll have chair massages, photo booths, and photo ops with Japanese geisha girls."
Downstairs, next to the stage and dance floor, a bustling marketplace will sell everything from bookmarks personalized with Japanese calligraphy to witty hats and fascinators topped with faux sushi.
Can't make it to Sushi Fest? Well, you're on your own with the fascinators and geisha-girl photo ops. But we can point you to some of the best sushi restaurants in New Orleans, where the then-exotic dish was first introduced to the public in the Japanese Pavilion at the 1984 World's Fair.
Horinoya (920 Poydras St.)
Located in the heart of the CBD, Horinoya takes an artisanal approach to the delicate nuances of Japanese cuisine and was ranked among the top sushi restaurants in the country by DailyMeal.com. Sushi specials include intriguing options like monkfish liver and local amberjack, while the expansive entree menu ranges from grilled yellowtail neck and lobster tempura to eight types of soba and udon noodles.
Chiba (8312 Oak St.)
Just down the street from the Maple Leaf, Chiba is a great place to grab a light bite between sets; it's open till midnight most weeknights and till 1 am on Friday and Saturday, and offers half-priced bottles of cold sake every Thursday. Chiba chefs, who'll be slicing fresh fish at Sushi Fest, put a New Orleans spin on specials like a Satsuma Strawberry Roll and a Gulf Coast Roll with snapper tempura and spicy crab.
Origami (5130 Freret St.)
A pioneer in the bustling new Freret Street restaurant corridor, Origami transformed the old college bro bar Friar Tuck's into a light and spacious dining destination. Known for its artful presentation of raw-fish sashimi platters, Origami also plays with innovative fusions like the Rice Crispy, deep-fried rice topped with crawfish, blue crab and fried shrimp shumai.
Lakeview Pearl Sushi Bar & Asian Bistro (6300 Canal Blvd.)
Winner of three awards at Sushi Fest 2014, including my favorite category – Best Use of Wasabi – Lakeview Pearl is back in the running for Best Presentation at this year's Fest. The family-friendly restaurant doesn't break new culinary ground. But as its multiple awards attest, it's very good at what it does: classic sushi and popular handrolls, and a full range of tempura and teriyaki dishes.
Rock-n-Sake (823 Fulton St.)
This warehouse district hotspot sells "sushi with attitude" to the hordes of young professionals who swarm the sleek modernist space after work. But the People's Choice Champion of Sushi Fest 2014 isn't just a crowd-pleaser. It's serious about the business of making sushi, and even holds classes in "the fine art of rolling." At this year's Fest, Rock-n-Sake gives VIPs the red carpet treatment with gratis trays of signature RnS sushi rolls.
New Orleans Sushi Fest 2015 will be held Sunday, August 16 at the Lakefront Arena, located on the East Campus of The University of New Orleans at 6801 Franklin Avenue on the shores of Lake Pontchartrain. General admission tickets (2-5pm) are $15 in advance, $25 at the door. Free parking for all. More info at New Orleans Sushi Fest.
Image courtesy of New Orleans Sushi Fest.