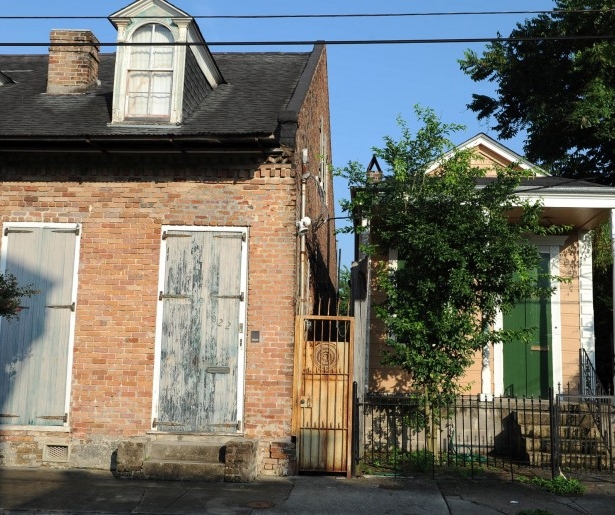 SHARE
The people who marvel at the historic homes of New Orleans often wonder what it would be like to own one of them. The people who live in New Orleans' historic homes often wonder what it would be like to have a year without at least four figures in upkeep costs.
I kid, I kid. Sort of. I own a historic New Orleans home – built in the late 19th century, and renovated not long after Katrina. And in all honesty, my beautiful, cozy castle (well, let's be honest. Cottage) truly does have her maintenance issues. But ironically, many of these stem from the post-Katrina renovation. The original house? Her bones seem strong (please stay strong).
Why do we New Orleans homeowners put up with the upkeep that comes with an old property, not to mention the premium we pay on insurance? Because these houses – candy colored, laced with eaves, accented with a hundred lovely details – have a surfeit of character that's utterly undeniable. Our houses are more than a place to reside – they are the collected stories of the individuals and families who have come before.
No organization is more in touch with the above, the soulful appeal of local historic homes and the maintenance issues that come with their purchase, like the folks at the Preservation Resource Center (PRC). And this Saturday, the PRC is providing advice for those looking to join the community of local historic homeowners.
The Great Neighborhood SELLabration is an annual homebuyer fair that promotes homeownership in New Orleans. There's a certain set of tools you need to tackle that goal – knowledge of local neighborhoods, renovation tips, etc – and with that in mind, think of the SELLabration as your toolbox.
Realtors, contractors, residents of local neighborhoods and lenders will all be on hand to answer specific questions about buying and fixing homes up in the area. While the knowledge on hand will broadly address properties in New Orleans, you'll be able to apply it towards isolating specific neighborhoods to live in.
A series of workshops will address a panoply of local home ownership topics, ranging from New Orleans architecture to financing to tax credits, among others. An Ask-an-Architect booth will be available (so bring those floor plans), as well as representatives from area neighborhood associations.
The SELLabration will be held on Sep 12, from 9am-2pm, at Lake Area High School (6026 Paris Ave), and is free and open to the public.
Image by Cheryl Gerber.