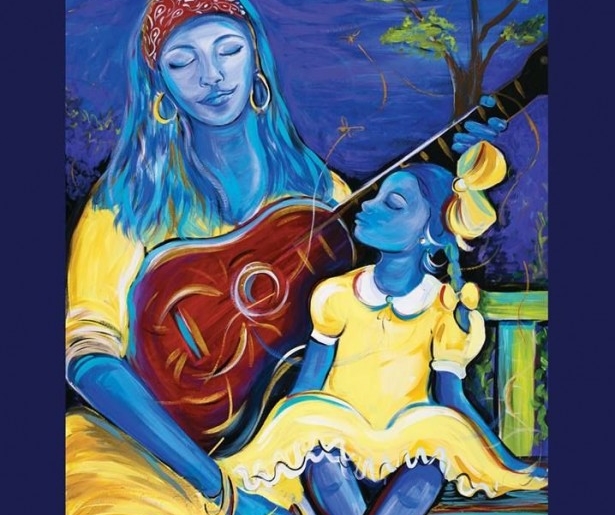 SHARE
About 90 minutes north of New Orleans, Bogalusa, LA is a mill town on the Mississippi that churns along in quiet obscurity for most the year. We don't mean any offense to the good citizens of Bogalusa; just pointing out your town isn't on many folks' radar for much of the year.
But not all of the year. This weekend, Sep 25-26, Bogalusa is the torch bearer for American roots music, regional Southern sound, and specifically, the blues. It becomes all of these things thanks to the Bogalusa Blues & Heritage Festival, which celebrates a genre of music born a midst the muddy riverbanks and pancake flat cotton fields of the Mississippi Delta, brought forth via an African American heritage of call and response and spirituals.
When the blues traveled down river and flirted with New Orleans jazz, the resulting sounds became the ancestor 20th century pop music. If you're in the area, it makes sense to head to Washington parish and experience a side of the Louisiana music coin one doesn't hear too often in New Orleans, where jazz and brass tend to dominate.
The festival spans two stages in Bogalusa's Cassidy Park; we're hoping the weather continues in the current excellent vein. Local legend Little Freddie King will take the stage at 6:15pm on Sep 25 (Fri), preceded by Lil Red & Big Bad and followed by Tinsley Ellis.
Saturday (Sep 26) will be all day blues and blues rock extravaganza. You can find a full line-up here, but the obvious draw is headliner Keb Mo', who hails from Los Angeles but had the blues imprinted onto him thanks to parents from Texas and Louisiana; he plays at 8:45pm on the blues stage.
In the afternoon you'll face a classic New Orleans dilemma, when local piano maestro Jon Cleary takes the blues stage at 4:45pm, while Gal Holiday brings her infectious vocals to the heritage stage at 4:30pm.
There will be food and plenty of drink, but it's worth noting that the Bogalusa Blues & Heritage Festival is a family oriented festival; you're encouraged to bring the kids. The event is only four years old, but it's already reshaped the deep Louisiana musical calendar. This weekend, drive a little ways north and see why for yourself.
We'll leave you with a bit of video that speaks to our city's blues history: New Orleans legend Snooks Eaglin absolutely killing it with That Certain Door.

Above image: the official poster of the 2015 Bogalusa Blues & Heritage festival, by artist Monica Rogan.