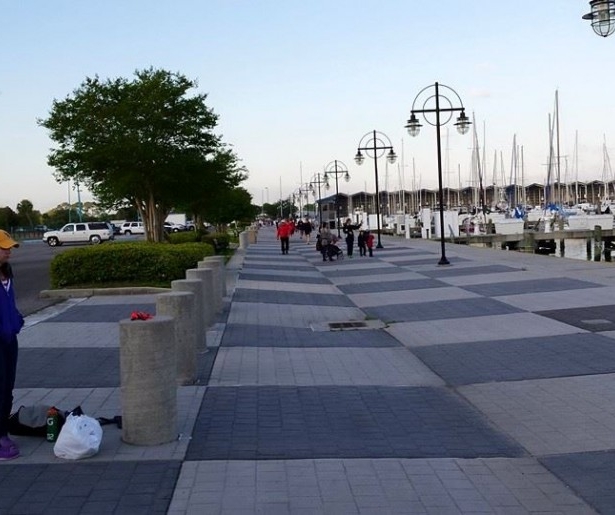 SHARE
Add another event to the packed New Orleans festival calendar: Landing Festival, which is marking its inaugural debut this weekend at South Shore Harbor on Sep 26 and 27.
If you're not clear on where exactly South Shore Harbor is, you're forgiven – the area was once an unsightly stretch of lake-adjacent blight. Now it's been redeveloped into an attractive waterfront space and Marina (pictured above) that sits near Lakefront Airport – hence the name of this festival and it's aeronautical theme, which extends to the two stages, dubbed Arrival and Departure.
Landing Festival is a collaborative effort between two icons of New Orleans music – Tipitina's, one of the city's most legendary clubs, and rock and roll mainstays Galactic.
This is not the first time the two entities have worked together; Galactic has traditionally played an all night set at Tip's on Lundi Gras, and they'll be closing out Landing Fest on Sep 26 from 9-10:30pm. Other acts that will take the stage(s) include Glen David Andrews, Cake, Sweet Crude, Trampled By Turtles and Grace Potter.
While that's a diverse lineup, there's also a consistency to it lacking in the scattershot approach taken by some larger music festivals. The strategy is purposeful; Landing Festival is looking to occupy a niche space, a piece of boutique festival real estate that events like Buku have capitalized on in the past. Two-day pass tickets are regular/VIP admission $100/200, and can be bought here.
The Landing rocks from 11am-10:30pm on Sep 26 and 27, and fireworks will round off each evening. There will be a pre-festival party at Tipitina's tonight from 8pm-1am, featuring Galactic and the Soul Rebels; if you can't make it, tune into WWOZ, because they'll be broadcasting live on the scene.
Image courtesy of South Shore Harbor.