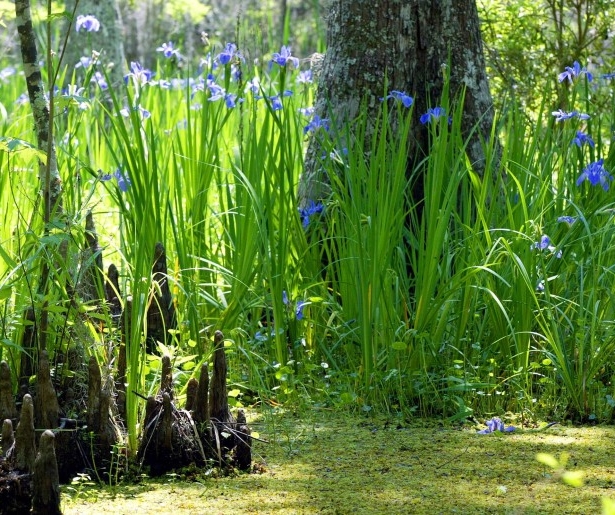 SHARE
Kid Rock, Bret Michaels, Hank Williams Jr and Aaron Lewis will all be playing at the 21st Gretna Heritage Festival from Friday through Sunday, during this first weekend of October, 1999.
Just kidding. About the year, not the acts! All of those guys really are playing, and it's hard to deny that this is a pack of headliners that could take anyone back to the height of the Sugar Ray era (note: Sugar Ray will not be at Gretna Fest).
If country rock (with a smattering of rap – Uncle Kracker is playing too) isn't your thing, there are lots of local Louisiana favorites playing on the West Bank over the weekend, including Glen David Andrews representing the funky side of the coin, and a lot of Cajun artists, including Marc Broussard, Amanda Shaw and Lost Bayou Ramblers. Zydeco makes an appearance as well courtesy of Rockin' Dopsie Jr.
The local indie scene, folk and funk, is also making a good showing; make time to check out soulful crooner Mia Borders and sweet rock via Trhe Breton Sound.
I'm personally most excited for Joe Clay: Gretna native and king of rockabilly. Clay is the sort of living legend whose musical influence lays a foundation for every other act that takes the stage at Gretna Fest.

With all of this said, there's plenty of charm on the Westbank even when a festival isn't in the cards. Here are three of our favorite activities when we are east of the city, on the west side of the river (we know. It's confusing).
Tan Dinh
When people ask what my favorite cheap eats are in New Orleans, they're often surprised to hear me mention a Vietnamese place. But Tan Dinh is something special. The most expensive entrees on the menu push past $15; most stuff is priced at $10 or below. The pho (beef noodle soup) is hearty, rich, fragrant, floral, amazing. The garlic butter chicken wings are crunchy and oily, balancing the sharp bite of garlic with a smooth, clarified butter finish. And the beef short ribs? Charred paradise on a plate.
The Barataria Preserve
You don't have to hop on a boat to see Louisiana wetlands. The Barataria Preserve (pictured above) is a fecund wonderland of wine dark waterways, creaking cypress, exuberant vegetation and plenty of alligators. It's one of our favorite wilderness excursions from the city, a swampy biome a mere day trip distance away.
Chateau Orleans
Located down in Marrero, Chateau Orleans is where we head when craving a po'boy on the Westbank. The roast beef strikes a brilliant balance between gooey debris and firm chunks of rich beefy goodness.
Saffron Nola
It's only open on Fridays for dinner, but hey, sometimes the good things require a little extra effort. Saffron Nola is the Indian restaurant brain child of a Gretna-based catering business. Fans – and there are many – swear on this as the best Indian cuisine in South Louisiana. Those are admittedly not the most crowded stakes, but the menu, which swings from yogurt-marinated goat served over basmati rice to tamarind shrimp, doesn't disappoint.
Image courtesy of Wiki Commons.