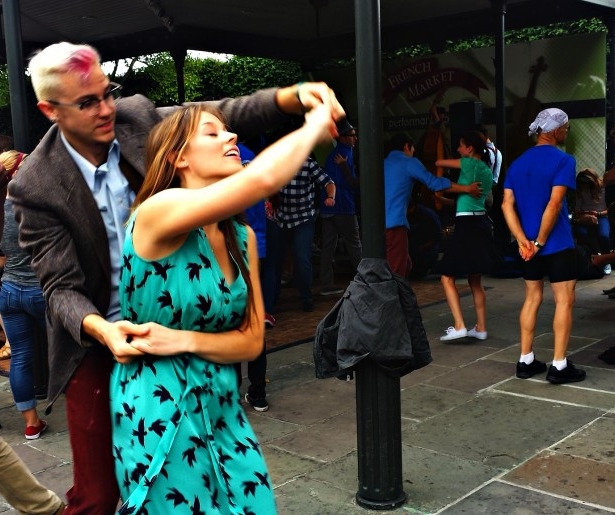 SHARE
Spotted over the weekend: folks dancing some slow swing (and then a fast jitterbug) at the 7th Annual New Orleans Swing Dance Festival. Although the event popped off all over town, this is a scene filmed near the French Market on a pleasantly brisk Sunday afternoon.
I generally, and perhaps unfairly, consider Dixieland jazz a genre of music that is primarily played for tourists, but here the music feels organic and vital. I think that's because it's not being played for a sitting audience that doesn't really know what to expect – instead, it's played for eager dancers who know how to read the music's cues and appreciate its rhythms and nuances.
If you're looking to indulge some swing music here in New Orleans, consider the following outlets: Dance Quarter, located Uptown, and the Rhythmic Arts Center, on St Claude Avenue.