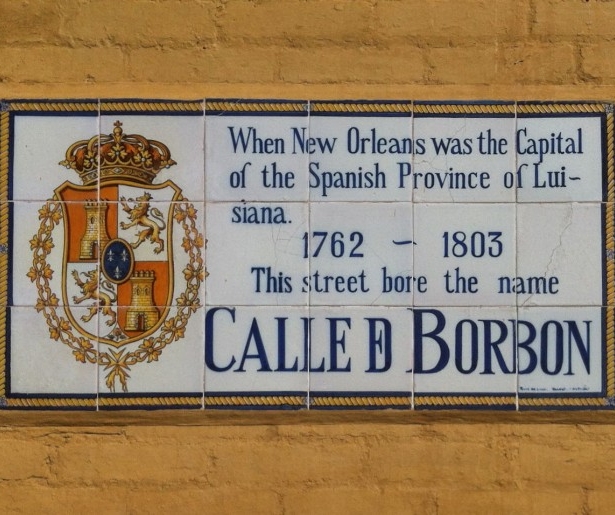 The city that gave the world the Mardi Gras Mambo has long boasted a Latin tang among its many flavors. Our musical lineage from Cuba is well documented — bolstered again in the late 50s and early 60s by Cubans fleeing here from Castro. The largest wave of Latino immigration in New Orleans can trace its roots back to Honduras via the city's once ripe banana trade.
The literature for the upcoming 16th annual Carnaval Latino, describes the French Quarter, which is near where the festival takes place, as "the most architecturally Hispanic neighborhood of our country, rebuilt from the ashes of two great fires by the Spanish Governors of Louisiana in the late [1800's]."
"It was surreal for me to see the first taco truck — the first food truck in New Orleans, ever, really," says Casa Borrega Mexican restaurant owner Hugo Montero, regarding the newest wave of Latino culture ushered into New Orleans following Hurricane Katrina in 2005.
Montero, who still claims his birthplace of Mexico despite calling New Orleans home for roughly 30 years, threw a "Gracias Latinos" party around the anniversary of Katrina, and also hosts a Latino Jazz Fest at his restaurant each winter. "I was here after Katrina and I did not see any Mardi Gras Indians looking for their crew, and those kinds of fantasies from the TV show Treme," Montero chuckles. "The only people who were here were the [city services] and [tens of thousands of] Latinos trying to get a job rebuilding the city."
An estimated 100,000 Hispanics came to metro New Orleans in the months after the storm, with half coming from Central America, a quarter more from Mexico, and less than ten percent from Cuba. Louisiana's Pew Hispanic Center determined our state is now home to an estimated 173,000 Hispanics — with 60,000 living in Jefferson Parish by 2013, up almost 80 percent from 2000. Latinos now reportedly outnumber the city's established Vietnamese community.
Tulane Latin American Studies PhD candidate Sarah Fouts, who uses food to study immigration populations, believes the demographic shift is visible in the city's current cuisine: "Most of the Latinos are coming here from Honduras but no one talks about or celebrates the Honduran food here the way they do Vietnamese food, even though the Honduran population is now bigger than the Vietnamese population in New Orleans."
Fouts touts the Honduran baleada, "It's basically like a naan Indian bread, a thicker sort of tortilla that's flakey and buttery, topped with beans, eggs, cheese, then meat and avocado, all folded up. It is really big and really cheap, so you see baleada shops in Honduras like you see po'boy shops in New Orleans."
Alongside Mid-City's new Latino restaurants and markets like Norma's Sweets Bakery, Latino civic engagement is reflected in groups like the Puentes New Orleans non-profit, and the city's first official Spanish-speaking neighborhood association, Mid-City's _Reunion de Vecinos ('Neighbors' Meeting). And then, of course, is the fact this celebration loving city has been gifted with more festivals.
Carnaval Latino on October 10th is but one of a growing number of Latino-centric events in and around New Orleans. On the same day as Carnaval, Que Pasa Fest takes place at the Al Copeland Meadow concert area in Lafreniere Park in Metairie. The following day, Audubon Zoo Hosts Celebracion Latina. Each year in June, the Celebracion Hispana de Kenner's Hispanic Summer Fest highlights that area's huge Latino community.
Carnaval Latino rounds out Hispanic Heritage Month (Sept. 15 to Oct 10) with Latin music to encourage traditional Mexican Folk dance, Salsa and Mambo. Foods from the world's Latino hubs include tacos, gorditas, chicharrones, baleadas and fajitas, alongside Latino art, paintings, sculptures, clothing and other crafts. Like Essence Fest, Carnaval Latino has grown to this year include weekday events like leadership conferences, empowerment seminars and Latino business development get-togethers.
Launching the festivities on Saturday, October 10th at 6pm, the third annual Desfile of the Americas Parade features scores of folkloric marching groups and over a dozen colorful Mardi Gras style floats of up to 20 or 30 riders apiece, each playing their own special music, wearing traditional costumes and tossing customized parade throws to celebrate the roots of various Latin countries.
While some see all of the above as evidence of a contemporary immigration spike, Fouts disagrees.. "Some people frame it as this recent surge," says Fouts. "But in tracing Latino culture in New Orleans, looking at old Times-Pic articles from early 20th century that talk about food and where the Latino restaurants were located, I see how this population was laid down by the different trading from the port, back when the port played more of a role from the Caribbean."
While New Orleans always appreciates another reason to parade, new festival fun is just one of Latinos' many contributions to New Orleans's culture. "Latinos were a crucial element to the rebuilding New Orleans," says Montero. "Without Latinos the rebuilding of New Orleans could not have been possible. We are here and we're not going to leave."
Carnaval Latino XVI will be held at 2940 Royal Street, Oct 10 and 11. Admission is free. Proceeds benefit Hispanic American Musicians and Artists Cultural Association (HAMACA). See the festival's website for more information.
Above: a tile mosaic with the Spanish street name for Bourbon St, courtesy of Wikipedia.