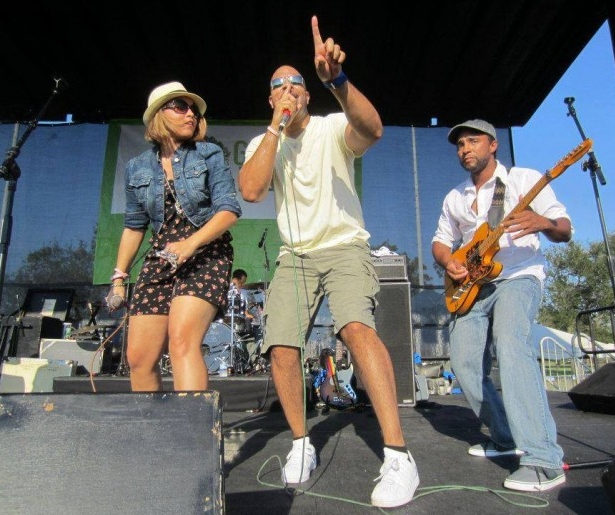 SHARE
New Orleans doesn't lack for festivals, but in the mix of big name shows and crowd-drawing headliners, it's easy to miss some of the smaller celebrations that form the city's social cement.
Luckily, one of those events is around the corner – Gentilly Fest, which kicks off all weekend, from Oct 9-11. Why are we highlighting this neighborhood party out of the many events happening over the next few days?
Mainly, because Gentilly is a cool, under-appreciated neighborhood when it comes to New Orleans tourism, and everything about the festival reflects this local sensibility. This isn't the Fest to come to for seeing New Orleans-as-outsiders-envision-New-Orleans; there will be no big brass throwdowns or dixieland or jazz or even bounce. The music line-up is a who's who of area soul, R&B and gospel artists (OK, we lied about the brass – Rebirth is closing out the Fest on Sunday).
You should be particularly excited about the gospel. The roots of black New Orleans music extend deep into her churches, and this is a chance for casual visitors (and of course, local residents) to see how said roots play out sonically in a festival setting. In any case, expect some folks to flip their hats for local legends like the Zion Harmonizers.

Similar to the music line-up, food vendors at Gentilly Fest are dishing out offerings that come straight out of family and church kitchens; this is as soul food-centric as New Orleans festival menus get.
The point? You likely know New Orleans for her big festivals, her brand name bands, her larger than life cliches. Gentilly Fest, with its gospel and yakamein and kids' tent, is a chance to see New Orleans at her most family friendly and neighborly. Of course, even when a fest isn't on, the neighborhood of Gentilly tends to embody those qualities during the other 51 weekends of the year.
Gentilly Fest is free and kicks off at 5701 Press Dr on Oct 9 (6-9pm), 10 (noon-8pm) and 11 (noon-7pm). No outside food or pets, please.
Image courtesy of Gentilly Fest via Facebook.