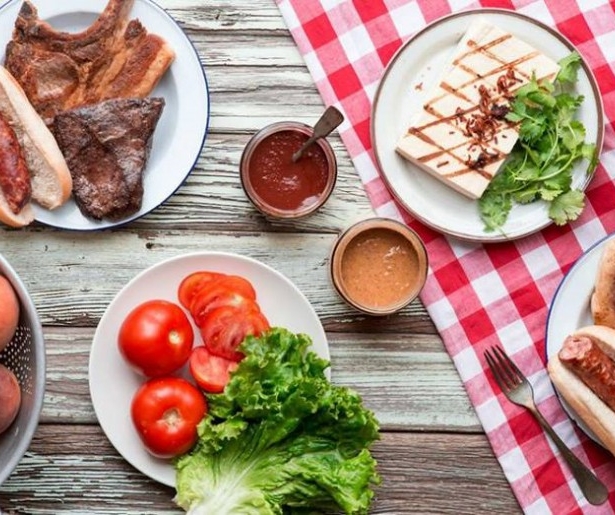 SHARE
Neighborhood renovation and urban planning are hotspot conversations around our town these days, with lots of folks weighing in about their definitions of gentrification, and their proposed methods of side-stepping the distasteful label. The discourses I've most enjoyed eavesdropping on are the ones that provide concrete, tactile solutions to keeping the momentum in check, or at least relevant and purposeful. Discussions about where kids will attend school, how the elderly will access services, and how the neighborhood gets fed feel highly relevant, as grounded issues that we can decide and work on together, instead of vague arguments about income brackets and intentions.
One such example of some folks taking concrete steps towards meeting a community need – that of access to healthy, affordable food – are the crew behind Good Eggs NOLA. While the origins of the organization lay in the West Coast, land most frequently held responsible for sending forth its masses of monied meddlers (aka gentrifiers), the NOLA branch has a chance to connect quality food producers with the city's communities in a way New Orleans desperately needs right now.
The basic idea is farm to fridge groceries. Considering the scarcity of fully-stocked groceries in nearly the entire downtown and Lower Ninth areas, the potential this network has to connect people to the source of their calories is pretty huge. Admittedly, one initial roadblock would be that the ordering process happens entirely online, so one needs to have internet access to participate, but with the proliferation of smart phones this doesn't seem like an impossible barrier.
How it works: create an account on their website, select New Orleans, search the list of producers organized by neighborhood, add things to a virtual shopping cart, and then pick them up at the designated location on the designated date. Currently, participating producers include some familiar faces from our Crescent City Farmer's Markets: Hollygrove, Mauthes Progress Dairy, Ryals Rocking R Dairy and Two Run Farms. In addition, some producers that have only been available if you were in the right place at the right time: Empanada Intifada Food Truck, French Truck Coffee, NOLA pie guy and Nola Tilth flowers. There's also Cleaver & Co, an uptown butcher shop/charcuterie producer, fresh gulf seafood purveyors, and prepared foods producers, with more to come as the Good Eggs crew continues to reach out into the surrounding areas to gather resources.
Good Eggs NOLA has also been organizing events at their pick up locations to meet, or showcase the products of, a particular producer and just celebrate good food in general. Home delivery, and a super streamlined ordering process are ongoing, future projects for the site. But all in all the service they're providing is opening a door to allow consumers a direct relationship with the people who grow, harvest, and make their food, rather than being beholden to other, sometimes inconvenient or out of reach outlets.
Image courtesy of Good Eggs