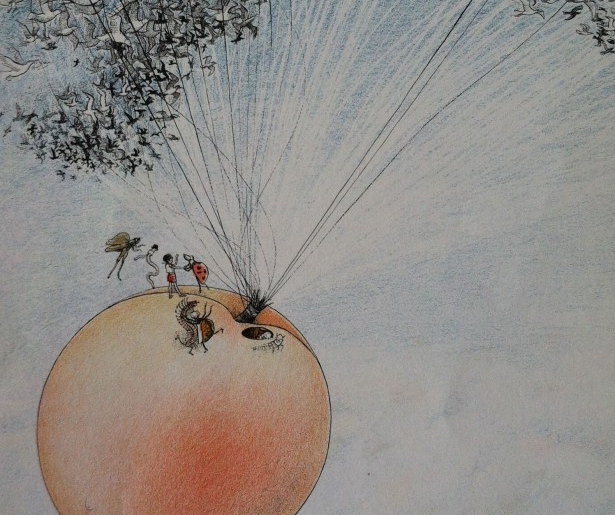 The beloved story and fantastical journey of James and the Giant Peach, Jr hits the stage with a special preview performance by the Theatre Kids! program of the Jefferson Performing Arts Society (JPAS) for a three-day run kicking off on Friday.
The play is the newest theater adaptation by Timothy Allen McDonald. with music and lyrics by Tony award nominated team Benj Pasek and Justin Paul. JPAS received the green light to run the show locally as a preview prior to its nationwide release in 2016.
Lynne Bordelon was integral to JPAS gaining the rights to the show adaptation. She joined the JPAS in 2007 and contributed much in her role as Director of Youth Programming, growing from just a summer program to a full-blown kid's theater that puts on two shows per year.
For this fall, JPAS is thrilled about the opportunity to bring to life the romping tale of James and his magically enlarged insect friends as they journey across the sea. "The show," Bordelon says,"remains true to the original intent of the author, but features a musical score written in keys appropriate for kid's voices. It is designed to be a teaching tool to expose children to the arts."
Join James and his cohorts on a wild journey accompanied by a little bit of magic and an equal dose of mixed luck. The larger-than-life personalities of his enlarged insect companions show James the joys of family, problem solving and good old fashioned fun.
The 'Jr' version of the play is only about 60-minutes and features local talent, all of whom auditioned for their roles. As the program itself is designed for art education, the audition process is suitable for kids who have never been on stage before.
"After all," jokes Bordelon, "you have to have a first time one time." There are no call-backs at these auditions, as that model doesn't match with the overall goals of the program – Bordelon feels that process would be too stressful on the children.
If you're ever interested in Theatre Kids! auditions, Bordelon recommends bringing a poem or a portion of a musical theater song. The audition is interactive, and guidance such as, "Okay now say your poem in a really, really angry voice" is provided. The process allows producers to both see range and how the auditioner follows and responds to direction.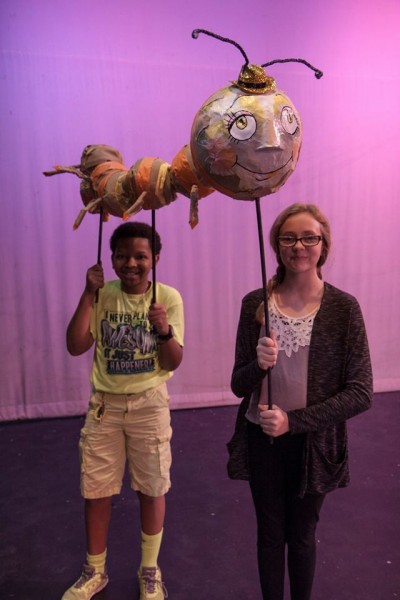 The Theatre Kids! production of James is directed by Scott Sauber, with music direction by Kyle Aucion and choreography by Lynne Bordelon. This weekend-long run of is the result of around 7 weeks of hard work performed by youth ranging in age from around 7 to 15 years old in a 1050-seat theater located in LaSalle Park in Metairie. In addition to great human performers, JPAS enlisted local craftsmen at Porta-Puppet Players to create and design whimsical creatures for the show (see above photo, courtesy of JPAS).
James and the Giant Peach, Jr opens on Friday, Nov 6, when the curtain rises at 7:30pm at the Jefferson Performing Arts Center, 6400 Airline Drive in Metairie. The show has a 3-day run; showtimes are at 7:30pm on Friday and Saturday, with a 2pm matinee on Sunday. The show is family friendly, with the target audience ranging from preschool through around 4th grade.
Seating is reserved and tickets can be purchased online by visiting JPAS or calling the box office.
Main image: A Nancy Ekholm Burkert illustration from the 1961 edition of James & the Giant Peach, by Roald Dahl.