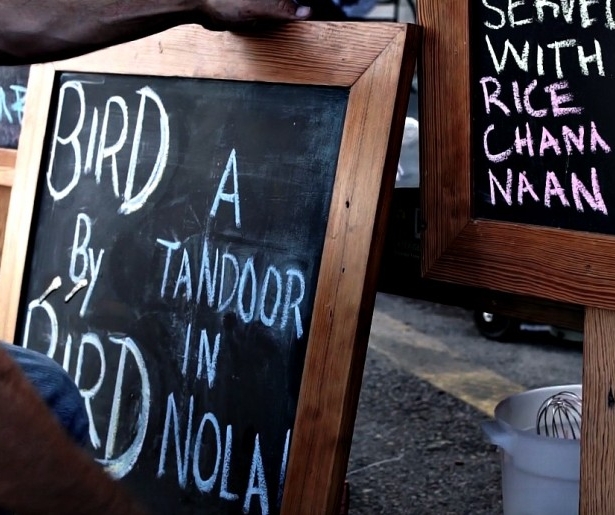 SHARE
For all the eating options in New Orleans, one type of food that can be hard to come by is Indian cuisine.
Sure, there's a few spots Uptown and out in Metarie, but none of them offer the kind of Indian/Pakistani street food served by the new pop-up restaurant Bird by Bird.

Founded by 7th Ward resident David Robertshaw, Bird by Bird is an inspiring one-man-band operation. Robertshaw does the prep, the cooking, the marketing—he even built the food stand's signature red tandoor oven from scratch.
"The whole idea came together slowly over the past year," said Robertshaw. "I bought pieces at a time, pots and pans, a rice cooker."
He was inspired to start the pop-up in part by a famous anecdote in Anne Lamott's book on writing, Bird by Bird. In the book, a child struggles to start a school project on different bird species, only for his father gives him the sage advice: "Just take it one bird at a time."
"That idea always stuck with me," said Robertshaw. "Just staying focused on a project, taking it slowly, day by day."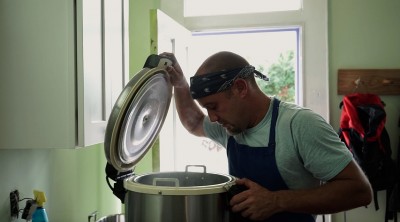 All that hard work has paid off for Bird by Bird. Every Friday and Saturday night, outside Sidney's Saloon on 1200 St. Bernard Avenue, people have been lining up to try Robertshaw's signature take on South Asian street food. The menu options are delicious, yet simple: either lamb or chicken served with naan bread, basmati rice, and spicy, raita yogurt sauce.
"I just love the food," said Robertshaw. "Part of the impetus for starting Bird by Bird was that after I moved down here from D.C., I just really wanted to eat it again."
Getting Bird by Bird operational is an all-day project Robertshaw faces every time he opens up shop. First, he spends the morning buying all of his ingredients – fresh – and then prepping at his apartment. Then, he piles all of his on-site cooking equipment into his pick-up truck and drives to Sidney's.
Finally, he goes home to get the red tandoor, a large, heavy oven that gets as hot as 1000 degrees Fahrenheit. The sight of Robertshaw rolling the tandoor down the street is an image his neighbors have come to recognize.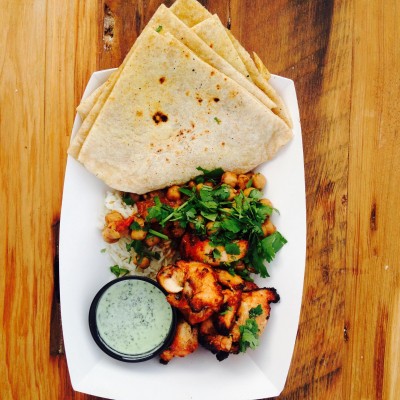 "I love cooking," said Robertshaw. "I love cooking for people. It's the first tandoor I've ever built, but hopefully it won't be the last."
The one-man kitchen plans to expand Bird by Bird as the restaurant grows and serves more customers. He'd like to take his operation to Frenchmen Street some nights, or, down the road, move into a permanent, brick and mortar home. For now, he's just taking it one bird at a time.
Check out our special video preview of Bird by Bird above to get a better sense of the food and the time David Robertshaw puts into his passion project.
Bird by Bird is open every Friday and Saturday night outside of Sidney's Saloon (1200 St. Bernard Ave). For more information, and to stay up to date with Bird by Bird's schedule, like the Facebook page
Danny Caporaletti is a writer/filmmaker living in New Orleans. Follow him on twitter @dannycaps.