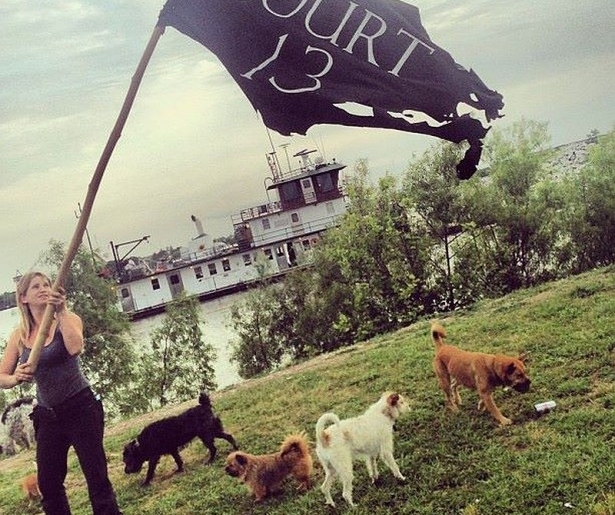 This weekend in New Orleans
Take advantage of the cold front rolling through town by stopping for a steaming cup of gumbo, with a side of brass, at ghd Treme Creole Gumbo Festival in Armstrong Park, get your fill of Boudin, Bourbon and Beer at Champions Square, or head down to see the Dandy Warhols at the Joy.
This weekend
Get yourself some gumbo and shake a tail feather at Treme Creole Gumbo Festival in Armstrong Park.
Court 13's annual Always for Pleasure Festival includes film screenings, a parade, and, of course, a party.
The new Faux/Real Festival continues to present a cornucopia of theater, art, culinary events and more. Check out Goat in the Road Productions' Uncle Vanya at the Ether Dome.
Friday
This year's Boudin, Bourbon and Beer at Champions Square includes performances by St. Paul and the Broken Bones, Elle King< Sweet Crude and The Silverado Pickup.
Tank and the Bangas plus Sexual Thunder play One Eyed Jacks.
Shopping headlines the Hi-Ho Lounge.
Saturday
New Orleans Comics and Zines Fest celebrates independent media at the main branch of the New Orleans Public Library.
The Dandy Warhols perform at the Joy.
The Breton Sound holds it down at One Eyed Jacks.
The NOLA Project's annual Green Room Gala features food and drinks, plus music by Andrew Duhon and Ship of Fools.
Over at the Maple Leaf, Brint Anderson is having a release party for his new Earl King tribute CD, "Covered in Earl."
Sunday
Nathaniel Rateliff and the Night Sweats play a sold-out show at Tipitina's.
Holy Trinity Greek Orthodox Cathedral presents Sea of Sounds, a free concert showcasing Eastern Mediterranean musical traditions, in Loyola's Nunemaker Auditorium.