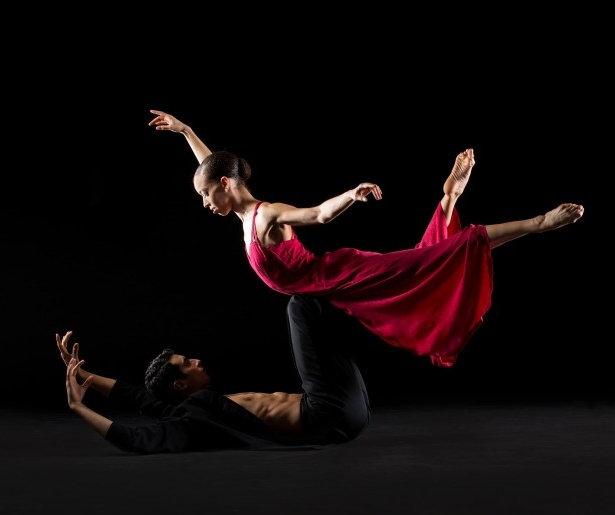 SHARE
For the first time since 2001, the New Orleans Ballet Association hosts the legendary Dance Theatre of Harlem on Nov. 21 at the Mahalia Jackson Theater for the Performing Arts at 8pm. The ballet company is world-renowned – not just for its incredible talent – but because it has historical significance in African-American culture and was ahead of its time in terms of bringing diversity to the stage.
Four works will be performed on Saturday: "New Bach" by resident choreographer Robert Garland; "In the Mirror of her Mind"; Ulysses Dove's "Dancing on the Front Porch of Heaven – Odes to Love and Loss" and Darrell Grand Moultrie's 2014 "Vessels."
With these exquisitely choreographed dances, audiences will witness a range of styles, from classical ballet to contemporary dance.
In 1969, Arthur Mitchell and the late Karel Shook founded the company in Mitchell's native neighborhood in New York City. Mitchell had already made history as the first black artist to become a principal dancer with a major American ballet company when he made his debut in 1955's "Western Symphony" with the New York City Ballet.
He was inspired after the assassination of Dr. Martin Luther King Jr. to turn his despair into something that would positively affect his community, so he formed a company to bring opportunities to the youth of Harlem.
Due to financial problems in the early aughts, the theater had to reorganize itself and focus more on local educational programming, but after getting back on its feet, DTH was able to hire a troupe of 14 dancers to make up its professional ensemble and dazzle audiences once again.
The celebrated company is back and in full-force, thanks to its new artistic director, Virginia Johnson, a former ballerina with the Dance Theatre of Harlem herself.
The underlying mission of the company reflects its core values – to bring diversity to dance – to this day, and it has gained national and international attention. Johnson herself is a big name in the dance world: Her 30-year career ended in 1997, but she remained active in other ways, namely by founding Pointe Magazine, for which she was editor in chief for a decade.
The Dance Theatre of Harlem is a hotly anticipated guest of the New Orleans Ballet Association, which has a limited number of tickets left for Saturday's showcase. It is the second of six Main Stage performances put on by the nonprofit. For information, visit NOBA or call (504) 522-0996.
Image courtesy of the Dance Theatre of Harlem via Facebook.