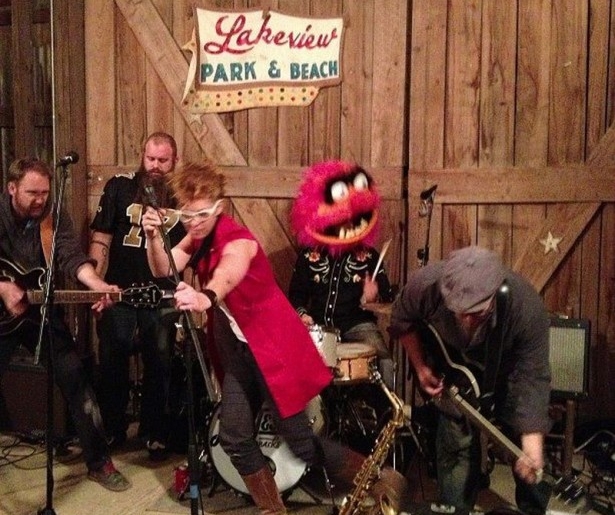 This weekend in New Orleans
Comedy legend Jerry Seinfeld shows up at the Saenger, and the Oak Street Po-Boy Festival presents more than 40 food vendors and live music on four stages. Plus, local rockabilly supergroup Rory Danger and the Danger Dangers bring a spectacle to One Eyed Jacks.
This weekend
Another Faux/Real pick: The Mysterium Show, winner of the Audience Favorite Award at the 2015 San Diego Fringe Fest, plays through Saturday at NOLA Actor's Lab.
Mink Stole stars in the Tennessee Williams play The Mutilated at the CAC.
Friday
Jerry Seinfeld headlines the Saenger.
Musiq Soulchild headlines a benefit concert for Xavier University.
Rory Danger and the Danger Dangers, fronted by Rory Danger (who looks an awful lot like Aurora Nealand) bring the"2015 Dangeria Imperial Debate" to One Eyed Jacks.
Saturday
City Park turns Carousel Gardens Amusement Park over to the adults for Jingle Bells and Beer.
New Orleans Ballet Association presents the Dance Theater of Harlem at the Mahalia Jackson Theater.
Inverse Universe turns the "familiar story of Alice in Wonderland on its head, using aerial arts to show the rabbit hole, at the Old Ironworks
The 7th annual Second District Blues Festival moves to Palmer Park this year.
Work up a sweat at the Abita Springs Opry, featuring performances by Last Chance Bluegrass, John Hatchett Band, and the Zion Harmonizers.
Sunday
Throngs of hungry diners take a bite out of the 9th annual Oak Street Po-Boy Festival.
Gloria Steinem signs her new book, My Life on the Road, at Octavia Books.
Visit your favorite haberdasher and find something special to wear at the St. Catherine's Day Hat Parade.
Lagniappe
If you're looking to mix learning and leisure, check out Electric Girls' demonstration and workshop at Less Than 100, or the Southern Food and Beverage Museum's turkey frying workshop.
Image of Rory Danger & the Danger Dangers courtesy of Facebook.