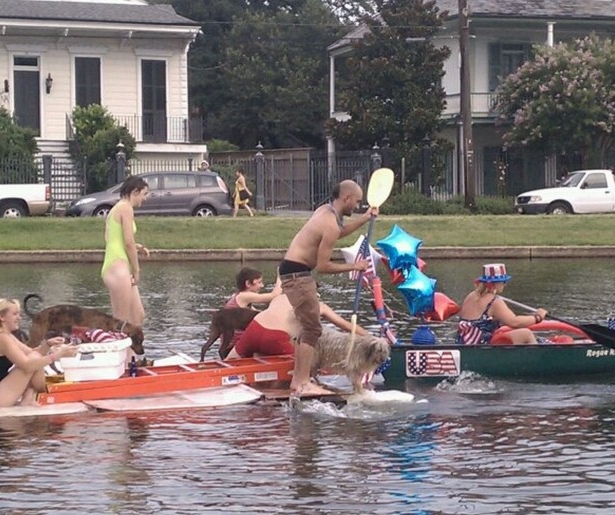 SHARE
Happy America day, America!
What are your plans for Independence Day? You may want to get the day going early at America: the Party held at the Rusty Nail. For a $4 cover you get DJs, food trucks and a dunk tank where you get to plop your least favorite president (take that, Rutherford B. Hayes!). You'll find this editor on Bayou St John enjoying the Krewe of Kolossus Boat Parade. We went last year, and it was, to put it delicately, amazeballs. You know how New Orleanians are great at costumes, parades and DIY? Well, the Bayou Boat Parade combines all of those qualities, and then puts them all on the water. Fun times. Kicks (or floats)off at 5pm.
Of course, the big official celebration will be the 4th on the River, which starts at 9pm. There's all kinds of good places along the Mississippi to watch the pyrotechnics, from near the Riverwalk to Woldenberg Park. We like going abit further afield, either to Algiers Point or way out in the Bywater to the End of the World, or any of the levee banks than run near the Lower 9th Ward.
Just watch out for the gator prowling around out there. Although hey, maybe it's a patriotic gator.
Photo by Adam Karlin