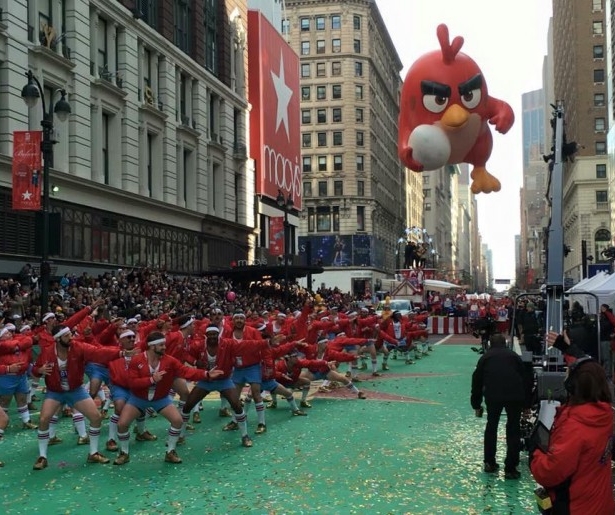 SHARE
If you missed it, the 610 Stompers took to the streets of New York City for the annual Macy's Thanksgiving Day Parade last week, and it was pretty great. Per normal, the affable weirdness of New Orleans shined amidst the usual spectacle of various cartoon characters and giant floats (and, per the above, an Angry Bird).
As it turns out, the Stompers put on a slightly more private performance before they hit the parade route. In the video above, the passengers on a United Airlines flight to New York get an eyeful of some of the group's best moves, danced to "Halftime (Stand Up and Get Crunk)" by the Yin Yang Twins.
My favorite bit? Mustache guy at the right. He really wants to stand up and get crunk. You do you, mustache guy.
Image courtesy of the 610 Stompers via Facebook.