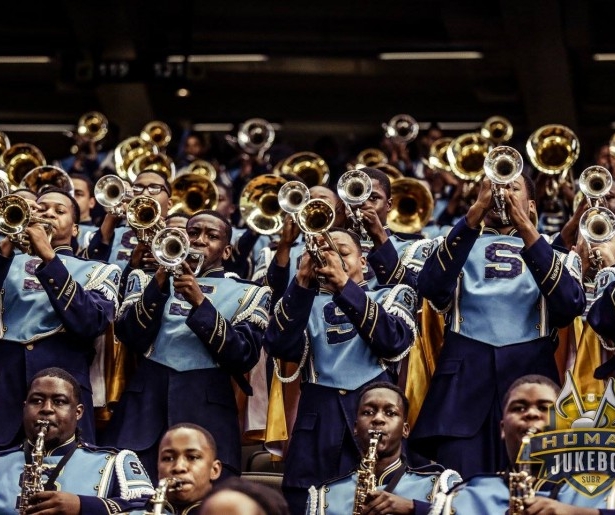 SHARE
So, video is starting to come out from the Bayou Classic, and some of it is OK, and some of it is good, and then there is this.
Sometimes, a band doesn't just cover a song. They own it. That's what happens here, when Southern University's Human Jukebox takes the Adele song "Hello" and absolutely makes it their own.
Frankly, I wasn't expecting it. "Hello" is a long, slow ballad. The original version is carried by its vocals, and those vocals don't seem to lend themselves to instrumentation, let alone hundreds of brass pieces and a drum line.

Well, that's what I thought. Then, right around 1:20, there is a minor disturbance in the universe. Every time I listen to the band drop from verse to chorus – every time – I LOSE IT. If you thought a marching band can't match the depth and texture of the human voice, well, think again.
Just check it out, and try not to scream at your computer if you're at work.
Image courtesy of the Human Jukebox of Southern University, via Facebook.