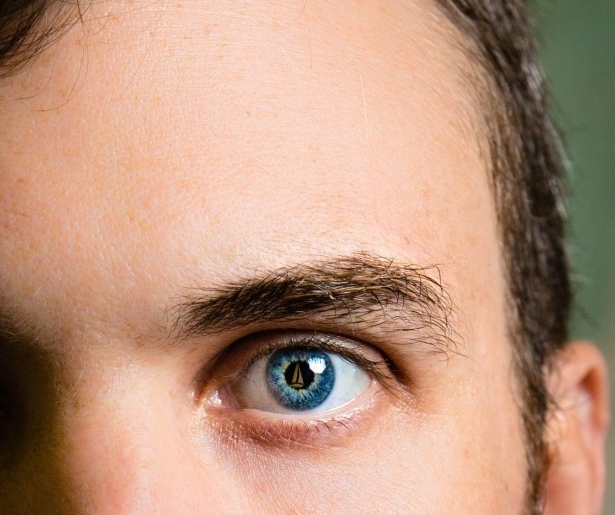 SHARE
Thick fog is rolling in from the Pacific, shrouding the stars from view as small boats scuttle for the safety of the harbor. Meanwhile at Monk's Place, a remote coastal roadhouse, strangers seeking shelter from the blinding darkness collide with the fog-bound regulars trapped inside the bar.
Small Craft Warnings is a perfect storm, Tennessee Williams-style. And, like Kingdom of Earth before it – the first major production of the newly-formed Tennessee Williams Theatre Company of New Orleans – it mines the rich motherlode of late-period Williams, when the master playwright moved beyond the naturalistic style of his long run of hits like Streetcar Named Desire.
"Tennessee Williams always explored human interaction," says Small Craft director Augustin J Correro, who founded the company with co-artistic director Nick Shackleford. "But his late plays move full speed ahead into the absurd, and Small Craft Warnings is a funny, funny play. When you hear these characters interacting, you can't help but get the humor. They're treating each other so nastily, it's absurd."
And we, as audience, are smack dab in the middle of it all.
In this production of Small Craft Warnings, the bar is no mere stage set. It's Mag's 940, a popular Elysian Fields watering hole, which is very much open for business throughout the play.
"The audience will be close to, and sometimes in between the characters, and might want to share a drink with them," says Corerro. "Luckily, Mag's will be happy to serve you one!"
You might need a stiff one. When the characters aren't busy sniping at each other and pouring salt on the wounds, they direct-address the audience in intimate confessional monologues.
For most of the eight-member cast, those speeches reveal parts of themselves normally shrouded from public view. But what you see is what you get with Violet, the angelic little tramp in eye of the storm.
"She's a shining light," says Correro. "But she's also a sort of grimy barnacle on the bottom of the bar."
Natalie Jones, who plays Violet, laughs with delight when I relate this description. For if anyone knows the essence of her character it's Correro. Though Jones originally read for the role of the brash Leona, an embittered beautician whose own beauty is fading, the director knew she'd make a perfect Violet and cast her as the object of Leona's wrath.
"One of my favorite lines in the play is the way Leona describes Violet," says Jones about her unkempt wide-eyed waif, a role originated Off-Broadway in 1972 by Warhol superstar Candy Darling. "She says my hands 'look like I've been making mud pies with filthy motherless kids.' Not just filthy kids, mind you, but filthy motherless kids. That's genius."
This being Williams, the play is studded with offhanded gems like that. Never have snarky putdowns and backhanded compliments sounded so poetic.
"With Williams' poetry, every line has meaning and purpose," says Jones. "I start off the show singing a snippet of a song: 'the wheel of fortune keeps turning round and round.' That's very reflective of Violet's state of mind. She's kind of lost, like seaweed caught in the tide."
Also subject to Fortuna's spins are six other classic Tennessee Williams' misfits and con men.
Some are heartless users, like Bill, Leona's sometime lover. Others are trapped in their own fading dreams, like the courtly old barfly Doc. Long since stripped of his medical license, Doc was played by Williams himself during part of the play's initial Off-Broadway run.
From the harried barkeep Monk, to the other lost souls who wander into his joint, all are lonely and all just a little too human. And the characters strip themselves bare as they "dive headlong into the dark little crevices we work so actively to push away," as Jones so sagely puts it.
If that sounds like a downer, well, it's not. Williams was too smart to wallow in self-pity when he could play tragedy for laughs. The playwright's dark humor spikes every real or imagined punch that's thrown by his motley crew, who make such entertaining company you may be tempted to stick around Mag's and become a Monk's Place regular yourself.
"The balance that Williams strikes is beautiful," says Corerro. "It's hearty and heady and feel-good, all at the same time. It's a lonely play that somehow manages to be a cozy piece of holiday theatre."
'Small Craft Warnings' runs for two consecutive weekends from December 10-20 at Mag's 940, 940 Elysian Fields at N. Rampart. Thursday and Friday performances start at 8pm; Saturday and Sunday performances start at 7 pm. There's also a special Monday performance on December 14 at 8pm. Tickets are $25 general admission, $20 students and seniors. Purchase tickets online from the Tennessee Williams Theatre Company of New Orleans, or call 504-264-2580. Must be 18 or older.
Above image: Gavin Robinson in Small Craft Warnings. Photo by James Kelley.