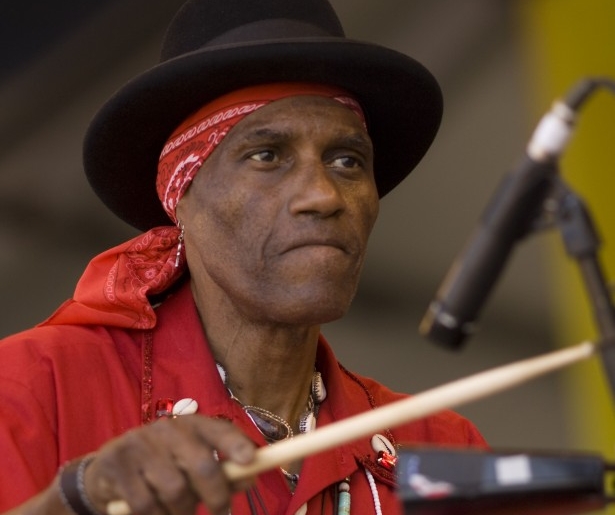 SHARE
No one exactly lacks for options on New Year's Eve in New Orleans. Big throw down holiday parties? We've got those. Intimate music nights in a club? This can happen. A dinner with family and friends? Heck, you may be able to enjoy is outside, given the unseasonably warm weather we've been dealing with lately (I fully realize I have now invited the weather gods to dump a foot of snow on December 31st).
But if you're looking for the quintessential Crescent City music experience this New Year's, I'm not sure you can do better than A Truly Funky Affair at the Joy Theater, put on by Winter Circle Productions and Joy Productions.
To messily paraphrase the late, great Allen Toussaint, everything about this show gonna be funky. Some of the city's best funk masters are uniting for the gig – Zigaboo Modeliste and George Porter Jr of the Original Meters are set to close out the night as Foundation of Funk, and Cyril Neville is making a guest appearance.
British quartet The New Mastersounds is playing as well – this is the third New Year's in a row that they're playing at the Joy.
Need tickets? Of course you do. Get 'em here.
Image courtesy of Wikipedia.