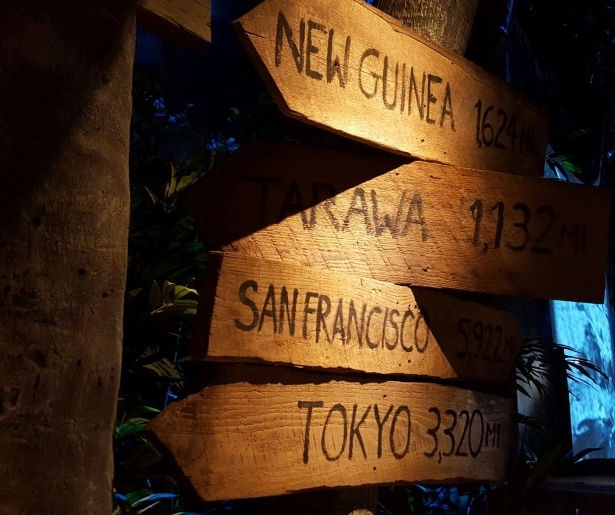 SHARE
Last week, The National World War II Museum opened its latest exhibition, The Road to Tokyo. The exhibit integrates the Pacific campaign against the Empire of Japan into the museum's collection, giving visitors an interactive glimpse of the hardships, ennui, privations and combat endured by the airmen, sailors, Marines and soldiers who fought from Midway atoll all the way to Okinawa, at the gates of the Japanese home islands.
While there are galleries on the Commonwealth defense of Burma, Chinese resistance to Japanese invasion, and Japanese arms, armament and uniforms, the perspective given is overwhelmingly of the American contribution to the war in the Pacific and Asia. In line with the museum's approach to narrative, the exhibit emphasizes interactivity, and the institution's signature dog tag experience, which allows visitors to follow the course of one enlisted service member's experience in the war, is integrated into the Road to Tokyo.
With the opening of the Road to Tokyo, the World War II Museum now offers its take on the two major theaters of the war; via the Road to Berlin, visitors learn about the battle against fascist Italy and the Nazi Reich, while the Road to Tokyo covers the fight against Japan. Fittingly, both of these exhibits are located within the same building – the Campaigns of Courage Pavilion.
Below are some photos from the Road to Tokyo. The National World war II museum is open daily from 9am-5pm.
A simulated view from a recreated naval deck during the war in the Pacific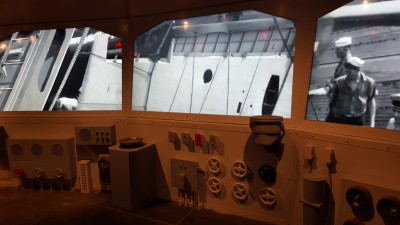 An American sleeping roll, with assorted photos and memorabilia from the home front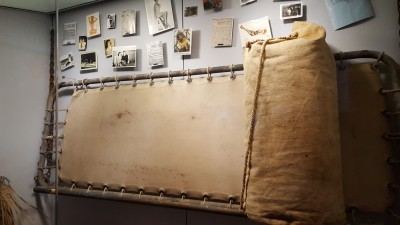 A recreated list of Presidential Unit Citations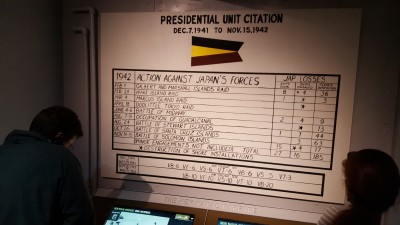 A depiction of anti-air firepower near a gallery on the Battle of Midway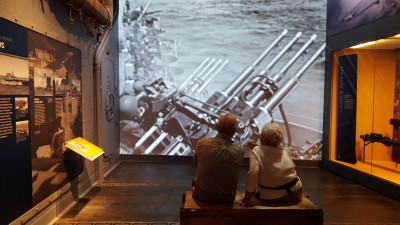 Infantry arms from the American island hopping campaign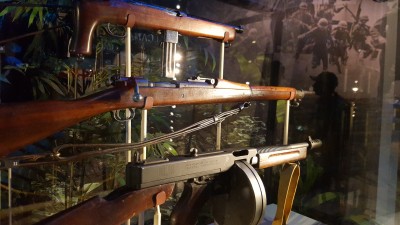 Visitors stroll through a recreation of the jungles of Guadalcanal, where the tide turned against the Japanese military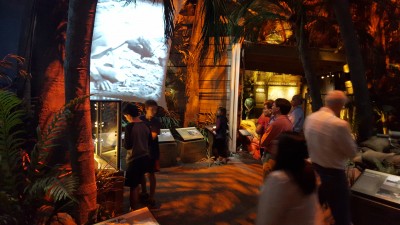 A display case compares and contrasts the uniforms and arms of the average American and Japanese infantryman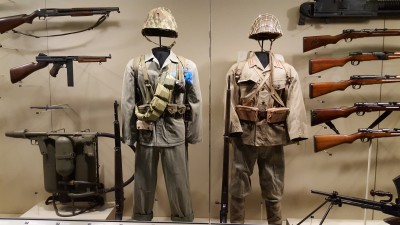 Archival footage is used throughout the exhibit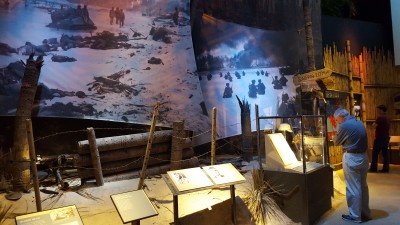 An American warplane hangs suspended above the Road to Tokyo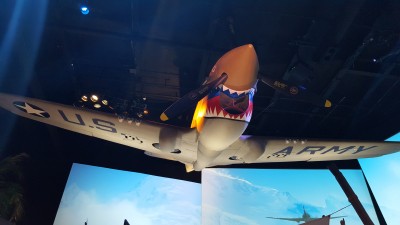 A captured Japanese flag