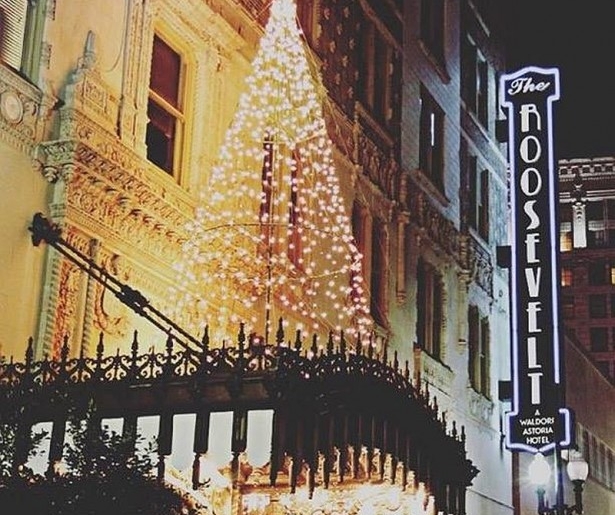 SHARE
The conversations that obsess New Orleans these days tend to revolve around Old versus New New Orleans, a heated discussion in a city that is built and branded on her traditions.
When it comes to the holidays, one particular tradition that seems as if it will always endure are the decorations at the Roosevelt Hotel, otherwise known as the Waldorf Wonderland. For one window in December. the Roosevelt and its little corner of the CBD seems to emerge out of a winter-in-Manhattan storybook. The lobby becomes a tunnel of lights and tinsel; New Orleanians and folks from the surrounding parishes dress to their nines and take the family out for a night-lit stroll amidst the old architecture and general sense of Jazz Age style.
Terms like Waldorf Wonderland may be hashtagged and shared on social media these days, but the Roosevelt lights aren't invented heritage – the display and its appeal to local families extends all the way back into the early 20th century. Learn more via this article from our publishing partners at the Preservation Resource Center, and go see some lights for us.