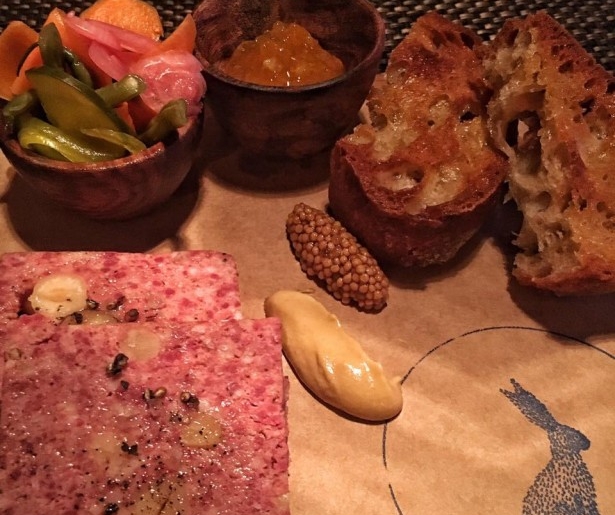 Some people love Christmas. Some people can't wait for Dec 26. But at the end of the day, everyone's got to eat. This Christmas, eating establishments around the Crescent City, new and old, open their doors to feed the hungry, the bored and everyone in between.
Ranging from the tradition of Chinese food established sometime in the not-so-distant past by North American Jews to a good old fashion formal dinner, here is a list of spots where you won't see a "Closed for Christmas" sign this year.
Chiba
8312 Oak St
This upscale Japanese restaurant on Oak Street has everything you might expect from a modern sushi restaurant, all the way up to the extensive sake list. Fresh seafood in the form of sashimi, hand rolls and specialty rolls lightens the belly after a post-Thanksgiving glut of cookies, office parties and general over-eating. Chiba is open for business regular hours on Christmas Eve and will reopen again at 4pm on the 25th with their full menu.
The Avenue Pub
732 St Charles Ave
A popular watering hole in the Lower Garden District, the Pub is open 24/7 365 days a year making this an excellent spot to plan a meet up with friends. On Christmas Eve, their kitchen is open from 2pm-2am. but the main event is on the 25th.
The kitchen fires up at 2pm on Christmas Day with a limited menu for those craving debris fries and burgers, but this year, they are taking on the Chinese tradition as well. "Chinese Feast and Dr. Who" kicks off at 7pm. until they sell out with the Brothers Ball Christmas Dinner, a 5-course Chinese-inspired tasting menu by brother chefs Curtis, Chris and Michael Ball. The pub is also airing the Dr. Who Christmas Special for the inaugural year for this event.
Domenica
123 Baronne St
It is a longstanding tradition that the restaurants of the Besh Restaurant Group is always open for business , even on the holidays, and Domenica is no exception.
Reservations are strongly suggested during prime hours of this CBD hotspot. Domenica will be offering a 4-course family style menu for $75 per person on both Christmas Eve and Christmas Day. They will also have a small a la carte menu with some of their classic dishes for those opting out of the prix fixe.
Pizza Domenica
4933 Magazine St
If you can't get in to Domenica or are just craving some regular, delicious wood-fired pizza, the team at Pizza Domenica is serving their rustic pizzeria fare their regular hours for the holiday. They have a full bar and extensive wine list to go to keep the party going after all the presents are unwrapped.
Original Domenica favorite the Roasted Cauliflower with Whipped Goat Feta is on the list with pizzas ranging from the traditional to the playful. Walk-ins and reservations available for both the 24th and the 25th.
Five Happiness
3605 S Carrollton Ave
This popular destination has lots of seating, but fills up fast, as the tradition of Chinese food on Christmas has grown in New Orleans as more transplants from the Northeast make the city their home.
Five Happiness does dine-in or take-out, operating their normal business hours for the holiday. Family-style traditional dishes of beef, chicken and pork fill a large menu alongside soups, appetizers and the usual array of vegetarian options.
Dragon King
6221 S Claiborne Ave
If you can't get in at Five Happiness, jet around the corner to Dragon King for a traditional Chinese menu. This no-frills eatery only has a handful of tables so this is a great option for anyone looking to take food to go. It's clean and tasty with straightforward counter ordering and a self-serve refrigerator of cold drinks. This fairly new little-known secret really delivers.
Compere Lapin
535 Tchoupitoulas St
For those looking for an upscale experience on Christmas, Compere Lapin by chef and former Top Chef competitor Nina Compton offers a mixture of Caribbean, European and local New Orleans flavor. They will be serving a prix fixe for the holiday and welcome you to celebrate good friends and good food at this newly opened spot in the CBD.
Image courtesy of Compere Lapin via Facebook.