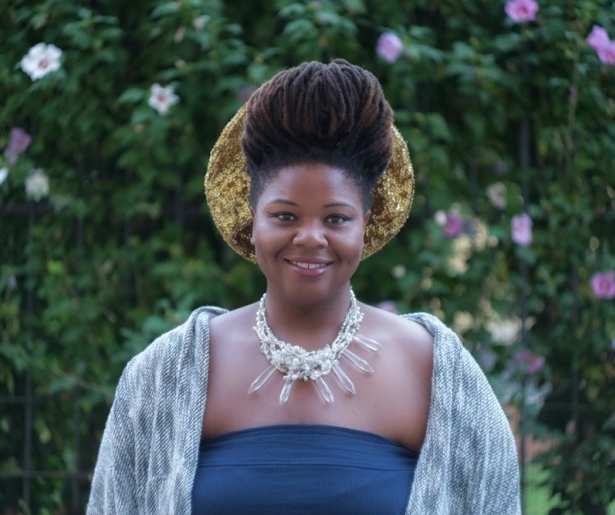 SHARE
In 1963, when Jim Crow still had an iron grip on New Orleans, a coffeehouse called The Quorum opened in the Marigny, and quickly became an oasis for free-thinking people of all colors.
Local artists, musicians, writers and actors gravitated to 611 Esplanade Avenue, which also hosted nationally known performers like singer-songwriter Jerry Jeff Walker and country blues singer Babe Stovall. A frequent stop for the civil rights Freedom Riders then crisscrossing the South, The Quorum also held classes for long-disenfranchised black voters.
But what really riled the city's ardent segregationists was whites and blacks sitting down over coffee at the same table. Flaunting that long-standing taboo precipitated a police raid of The Quorum in 1964, when cops hauled 73 of its patrons off to jail on trumped-up charges like "playing guitars out of tune."
At The New Quorum, just up the street from the old coffeehouse at 2435 Esplanade, "playing guitars out of tune" is not a jailable offense or even an aesthetic crime. It's a creative expression of composed and improvised music that sometimes veers into non-tonality.
In December, Chicago saxophone maestro Mars Williams led an all-star cast of locals in "An Albert Ayler Christmas," which made a joyful noise to the founding father of avant garde jazz. This month, five trailblazing musicians present a series of free house concerts as part of The New Quorum's inaugural artists-in-residence program. (Complete concert schedule follows below.)
Creative music pioneer Wadada Leo Smith, a trumpeter and composer who devised his own Ankhrasmation system of musical notation, kicked off the series in early January with fellow resident Nicole Mitchell, an award-winning flutist and composer who served as the first woman president of Chicago's Association for the Advancement of Creative Musicians (AACM).
Throughout his stay, Smith will be offering free workshops nightly to local musicians, followed by informal performances for the public. And on Wednesday, January 13, he'll put his music into a wider cultural context with a free public panel and performance at Tulane University (6-8pm, Woldenberg Art Center, Freeman Auditorium).
"Looking Back, Moving Forward: Music and Advancing Cultural Equity" brings Smith together with New Orleans civil rights pioneer Roxy Wright and Wall Street Journal jazz critic Larry Blumenfeld. What's sure to be a lively panel is moderated by TNQ founder Gianna Chachere, who found her own inspiration to move forward by looking back.
"My great-grandfather was Manuel Perez, a legendary New Orleans coronet player and bandleader who was one of the architects of early jazz," says Chachere, a tenth generation New Orleanian whose family roots run deep in the city of her birth.
"In the 1920s, he moved to Chicago, where he could make more money," she recounts. "But he missed his family and his city so much that he came back to New Orleans, where he continued to struggle financially. One of my goals with this project is to provide crucial support to New Orleans musicians so they can thrive in the city that holds them dear."
Welcoming visiting artists into TNQ widens its mission. It also loops back to the open-door policy of the original Quorum coffeehouse, where Chachere has another personal connection.
"Lawrence Batiste, who played drums in Preservation Hall and worked for my father when he had a newspaper in the Quarter, used to hang out at the Quorum," says Chachere, who was delighted to host Batiste as a special guest at the TNQ launch party in December. "So his coming to our launch really brought it full circle."
The New Quorum also represents a homecoming for Chachere. Like her great-grandfather before her,, she moved away to pursue a successful career, working in film and festival production in Los Angeles and New York. But the siren call of New Orleans, and its music, lured her back.
"In 2005, I had decided in my heart that I wanted to move back to New Orleans and transition away from film, because music is where it's at for me emotionally," recalls Chachere. "Then Katrina hit, and everything I thought I could do was gone."
But the city eventually bounced back, and so did Chachere. In 2012, she purchased the historic Esplanade house that now houses TNQ, rolled up her sleeves for a renovation and began hosting informal house concerts with world-class artists like percussionist Hamid Drake. She also got busy in the kitchen, preparing the legendary gumbo that spices up every TNQ event.
January's menu of free house concerts by TNQ residents and other local and visiting artists is as rich and evocative as Chachere's gumbo.
On Sunday, January, January 17, TNQ resident Lisa Harris performs a live soundtrack to her new opera film Children of the Lost (2015), which explores youth abduction and displacement in Texas during the era of gentrification. (8pm, 2435 Esplanade Avenue).
On Wednesday, January 20, Chicago saxophonist Mars Williams returns to TNQ to perform with local creative music luminaries Helen Gillet, Jeff Albert and Dave Capello. (8pm, 2435 Esplanade Avenue).
On Sunday, January 24, TNQ resident Damon Locks presents Sounds Like Now, which uses records, samples, instruments, and voice in order to hear the past in present tense. (8pm, 2435 Esplanade Avenue).
Student workshops and other free pop-up performances will also occur throughout January, and the future is already a work in progress. Several current TNQ residents are planning to return for upcoming residencies, exactly as Chachere intended.
"When other residency programs finish, they're done," notes Chachere, who's raising funds for the months ahead with an Indiegogo campaign. "Here, if you need to keep collaborating, you come back."
Visit The New Quorum for more info about the project, and additional details about TNQ house concerts and TNQ artists.
Above: Lisa Harris, courtesy of The New Quorum.