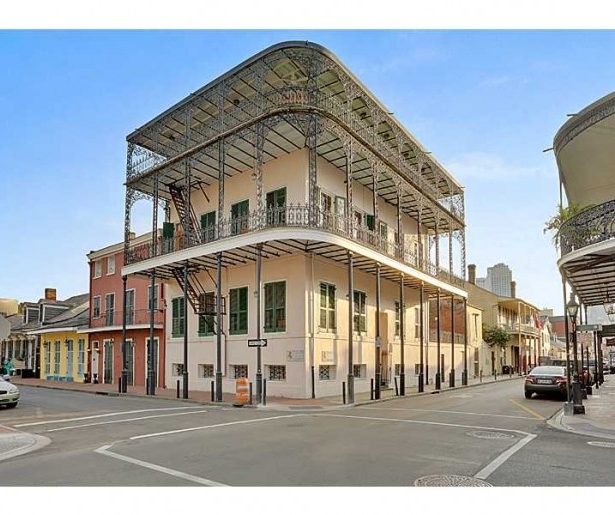 SHARE
Interesting news from The Advocate – researchers at LSU are developing a website and app that will allow users to delve into the architectural heritage of the city, which possesses one of (if not the) greatest reservoirs of preserved building stock in the country.
It's fair to say the history of this city is, in many important ways, written into its skin – with 'skin' here specifically referring to its buildings. Users of the website and app will be able to enter the address of a property and witness its evolution as a structure, often from as early as the beginning of the 19th century up to the modern day. The Advocate article addresses how an old French real estate law led to the cataloging of housing images in pre-photography days, a detail that makes a project of this magnitude viable.
Due to a quirk in the French law that governed 19th century Louisiana, many records include artist renderings of the houses as they looked when they were sold. The drawings were often posted in coffee shops or other public venues with notice that the property was to be sold. After a certain amount of time, the posters were taken down and stored in notaries' office records, which were later gathered together in the Notarial Archives.
The project is the work of Jay Edwards, professor emeritus in LSU's Department of Geography and Anthropology, and research associate Gabriele Richardson. By any measure, this is a massive undertaking given the city's formidable plethora of historic structures. Addresses must be verified and triple checked, as some street names have changed multiple times over the course of their existence. Richardson told the Advocate:
Terpsichore Street has been called Basin, Corse des Prytanes, Fountain, Josephine, Promenade des Prytanes, Prytaneum Walk and Roffignac at different points in history.
On a related note, maybe you can use the app to research the history of 716 Dauphine St, which was listed on sale for the first time in 47 years last week. This iconic four-story French Quarter masterpiece can be all yours for just $2.3 million. Could be one man's mansion, or you could go in with a bunch of friends and turn it into the greatest group house ever.
For more information on the architectural history of New Orleans, check out our own Know Nola section and the Preservation Resource Center.
We'd alos be remiss not to mention the New Orleans Nine, the nine most threatened historic buildings in the city as determined by the Louisiana Landmarks Society.
Image courtesy of Latter & Blum