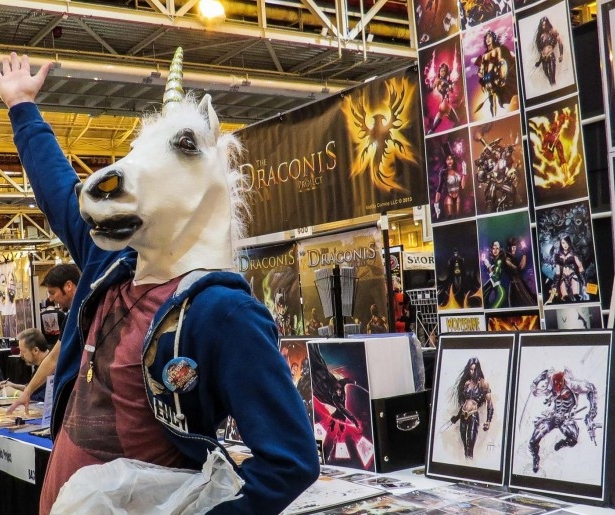 This weekend in New Orleans
Cosplay and stargaze at Comic Con, remember the King, and get your laughs in.
This weekend
Wizard World Comic Con returns to Morial Convention Center. Look for appearances by Chris Evans, Jeremy Renner, Hayley Atwell, Anthony Mackie, William Shatner, Norman Reedus and more.
Ditzyland, starring Varla Jean Merman, Sean Patterson and Ricky Graham, sends up Disney at Cafe Istanbul.
Elvis Week wraps up at the Deutsches Haus, with a trivia night Friday and an Elvis contest on Saturday.
Friday
Anais St. John pays tribute to Donna Summer with Last Dance at the Joy.
Helen Gillet and Happy Talk Band play Chickie Wah Wah.
Saturday
Chewbacchus hosts a Comic Con after party at the Howlin' Wolf.
The Mystic Krewe of Loup Garou parades through the Irish Channel, with a post-parade ball at NOLA Brewing.
Sunday
Brian Regan headlines the Mahalia Jackson Theater.
The Lady Jetsetters second line features the theme "Cool, Calm and Collective."
Image courtesy of Wizard World.