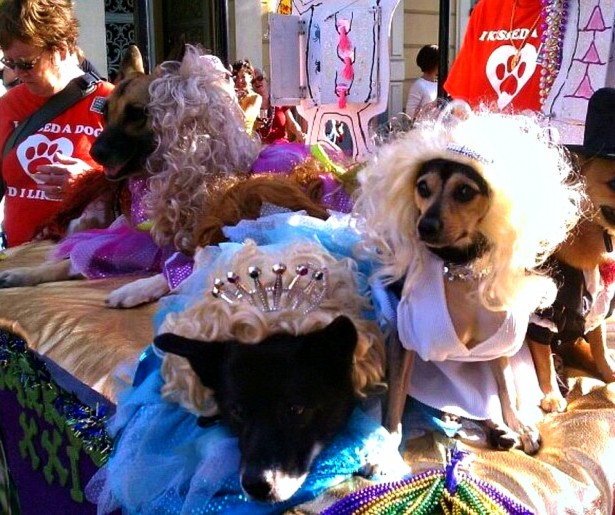 This weekend in New Orleans
It's time to drink in the streets. No matter how you like to do Carnival, we've got something for you.
This weekend
If you're looking for extra music along the route, Carnival in the Square presents free concerts in Lafayette Square, and The Monkees, The Band Perry and more perform at Family Gras along the Metairie route.
Friday
Three parades roll in New Orleans – Cork, Oshun and Cleopatra, with more throughout the metro area.
The Krewe of King James: Super Bad Sex Machine Strollers' annual Good Foot Ball added last-minute guests The Robert Glasper Experiment
Saturday
It's pretty much impossible to see them all, but seven parades roll in New Orleans from afternoon to night. My picks are the downtown walking krewes 'tit Rex and Chewbacchus. (Here's a glimpse of Chewbacchus, by the way):

G-Eazy shows up at the Joy.
Rory Danger and the Danger Dangers, the rockabilly supergroup fronted by Aurora Nealand, explores "Science Friction: An Unabridged History of Sex in the Vacuum of Space" at One Eyed Jacks.
Sunday
Lupe Fiasco headlines Republic.
Four parades roll Uptown, and the French Quarter goes to the dogs with Barkus (pictured above).
It's a short Carnival season, if you're short on your king cake sampling, head on over to the King Cake Festival in Champions Square. Ten bucks will get you ten samples.
Still not feeling fancy enough? Pick up some sparkly, feathery swag at the Carnival Costume Bazaar at New Orleans Healing Center.