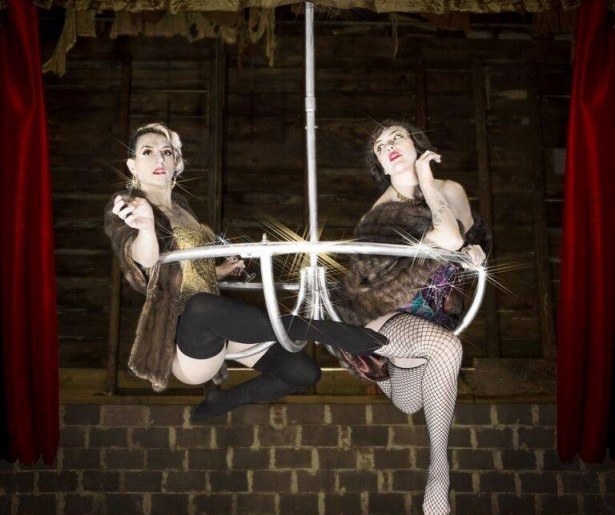 SHARE
'Circus arts' and vaudeville acts – that is to say, acrobatics, burlesque, aerial performance, tumbling and sideshows – have enjoyed a decade-plus resurgence in this country, and specifically New Orleans. The popularity of these acts in this city shouldn't be surprising. New Orleans is strongly associated with the art of masking and live entertainment, plus nostalgia besides, and vaudeville sits at the center of a Venn diagram formed by all of those elements.
This week, the art of the circus, the magic of vaudeville, and old New Orleans come together at Vaude D'Gras, a show that is ushering in a rebirth of sorts for the historic Happyland Theater. The Happyland, located in the Bywater, was a historic vaudeville theater itself. it went through iterations as a movie house, a warehouse, and later, an abandoned piece of blight.
The show marks the Happyland's return to its vaudeville roots, courtesy of a play about five vaudeville stars dealing with the advent of moving pictures. Expect lots of pratfalls, comedy, acrobatics and spectacle worthy of a circus.
Vaude D'Gras runs February 5 through 8th at the Happyland; shows are at 8pm and tickets are $20. Catch a performance and welcome an old art form back to a theater that helped create it.
Image courtesy of Vade D'Gras via Facebook.