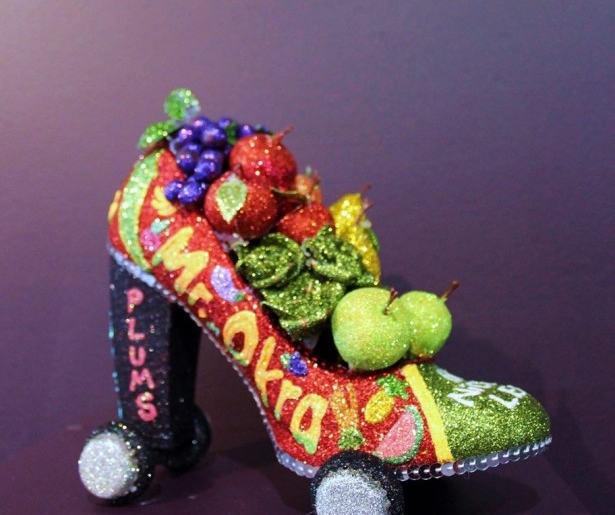 SHARE
I'm guessing anyone with a big collection of Zulu coconuts is annoyed at our above subheading, but I stand by the statement. People get wild for coconuts. They will charge a float for some cups. They scream in delight for glow sticks.
But I have never seen crowds absolutely lose their minds over a throw like a Muses shoe.
And it's not hard to see why. Look at that Mr Okra shoe above (courtesy of the Muses Facebook page). It's clever and fabulous, and really, if there's a tagline for the female Krewe of Muses, which rolls Uptown on Feb 4 at 6:30pm, it's clever and fabulous.
If you're new to town, here's what to know: the Muses parade is famous for a few things. One: clever political satire. Two: exceedingly well decorated floats that are often interspersed with what I'd call moving art installations. And three: their shoes. Spangly, glittery, hand-decorated, individualized footwear that is only given to a select few lucky parade goers.
If you've ever wondered how a Muses shoe is made, we've got a photo essay that should be right up your alley. We'll see you on the route, shoe (hopefully) in hand.