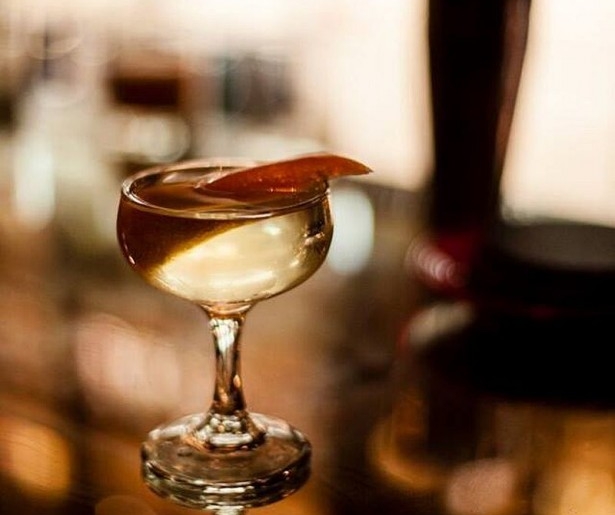 New Restaurant for a New Year: Revel
Good food, good drinks, and good service will be a family affair at Revel, the new Mid-City restaurant expected to open in time for Endymion (Feb. 6th).
Nationally renowned bartender Chris McMillian and his wife, Laura, are co-founders of the Museum of the American Cocktail (pictured above, courtesy of Facebook). Because of Chris' profession, the couple rarely ate out for dinner. When they'd dine out together, it would be for lunch.
But all too often, the food would just be good enough. It left them feeling like it wasn't something they couldn't replicate in their own kitchen. That feeling, coupled with a desire to work for themselves after a lifetime of working for others, prompted them to open Revel.
Located at 133 N. Carrollton Ave (the site of the former Juicy Lucy's), Revel will be open for lunch and dinner, with hopes of expanding to breakfast. The McMillians' son-in-law, Jose Ayala, will be the chef. Ayala has worked as head baker at La Boulangerie and also served as the sous chef at Roy's in Baltimore. He's excited about putting his culinary skills to use for the new family business.
"I've been working in this business since I was seventeen," Ayala said. "My driving passion is cooking and being with family…It (Revel) is a dream come true."
The McMillians' son Sam will also assist in the kitchen. Chris will serve his signature craft cocktails at the bar and Laura will work on the floor. The family hopes to take their combined decades of experience in the service industry and make something special for local diners.
"We believe we know what's important in this business," Chris McMillian said. "It's not gimmicks…It's quality ingredients, classic flavors, excellent execution, and caring service."
Since people don't take anything tangible with them once they leave a restaurant (except perhaps a takeout box), the overall experience is everything for diners. McMillian wants his patrons to leave Revel feeling like they've had a great experience.
"What you bought is how you feel about it. Did you feel good when you walked out the door?" McMillian said.
Ayala plans to use his experience as a baker to bake all of Revel's sandwich breads fresh daily. Some of the breads take 2-3 days to bake properly, but Ayala believes in spending the time to create something special with his bread.
"I want to take pride in making things the traditional way – no shortcuts," Ayala said.
The restaurant will have a limited opening in time for Mardi Gras weekend. The initial menu will include items like cochon du lait, pulled pork, and meatball sliders. When at full capacity (expected to be sometime in mid-February), Revel will serve items like a fried chicken sandwich on a buttermilk bun, bratwurst on a pretzel bun, and a crawfish croissant. There will be a daily soup menu. All condiments will be house-made and locally grown ingredients will be used when possible.
There will also be small plates and bar food options. Double-fried, hand-cut french fries will be available. So will a pretzel brioche stick – a stick of brioche dipped in rye to give a pretzel flavor.
The price range for sandwiches will be near $10. Entrees will be under $20. Cocktails and wines will be $8-11. There will also be happy hour options.
McMillian will be creating his signature craft cocktails for Revel. He said his desire to open the restaurant comes from the same place that prompted him to first start getting creative with cocktails.
"It (the craft cocktail movement) was a way for bartenders to create meaning for their jobs by making cocktails they had respect and pride in," McMillian said. He hopes to bring that same level of care, creativity, and attention to Revel.