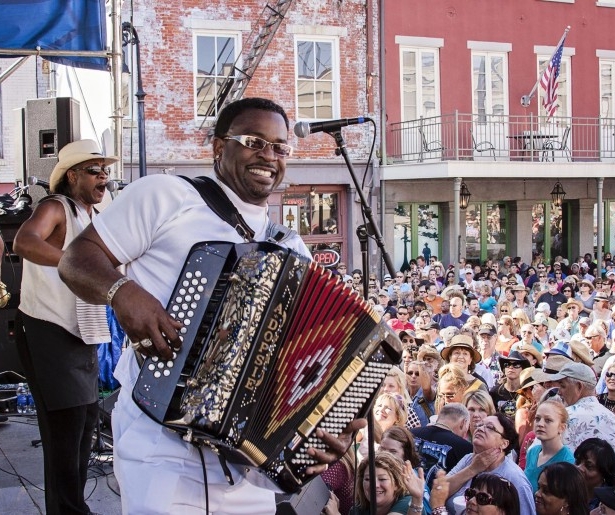 SHARE
French Quarter Fest went ahead and announced their lineup. Honestly, it's ridiculous. It's the sort of lineup that would be impressive even if you had to pay – which, I need to stress, you don't. French Quarter Festival is free, friends.
Yes, it's also getting kind of crowded, but when you have the entire French Quarter (effectively) as your venue, finding a quiet spot to collect your breath and find your bearings isn't that tough, and as a bonus, said quiet spot is probably dripping with some of the most beautiful heritage architecture in the USA. So there's that.
There's also the weather, which is inevitably gorgeous in early April, and the general vibe of New Orleans in the throes of festival season – it feels as if someone turns the warm and welcoming knob (which is always cranked high in this town) up to 11.
A ton of acts are debuting at this year's FQF, including rockers Cowboy Mouth, the Mardi Gras Indian funk masters of Cha Wa and bluesman Sonny Landreth, among many others. Plus, there's a lineup packed with a who's who of the best musicians of New Orleans and Louisiana (and beyond).
Here's a little clip of FQF past:

Image of Rockin' Dopsie playing French Quarter Fest (he'll be there this year too!) via Facebook.