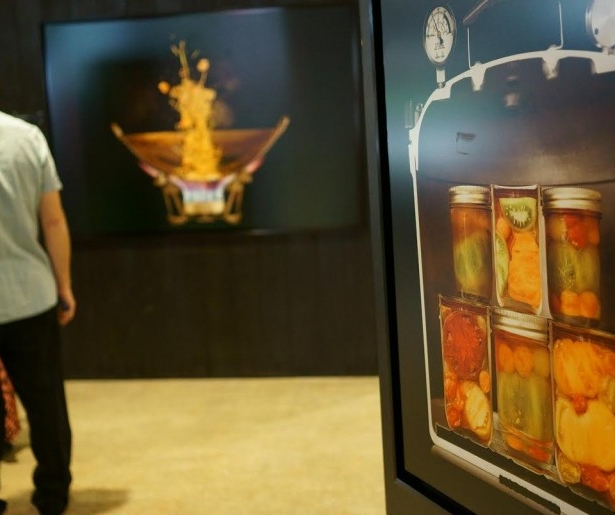 SHARE
As we look towards the weekend, we'd be remiss not to mention that on Saturday, Feb 20, you can visit the excellent Southern Food & Beverage Museum for free. What's the occasion? The last day of their fascinating exhibition, The Photography of Modernist Cuisine.
The intersection of food and photography is often drawn in the marketing and advertising world, but the Photography of Modernist cuisine goes a step beyond those realms. The collection features over 45 large-format photographs of food taken by Nathan Myhrvold and his team, selected from a library of some half million images.
The pictures go a mile deep into the food we enjoy every day, offering insight into the very molecular makeup of our daily gastronomy – a scientific peak at what we eat, in a city that loves to masticate.
The free museum day is open to Louisiana residents and students only, and includes a 3pm demonstration by Square Root and Root Squared executive chef Phillip Lopez – a professional and craftsman who is on the cutting edge of the New Orleans school of modernist cuisine. For our in-depth take on the SoFAB exhibition, check out our own Peak Inside Modernist Cuisine.