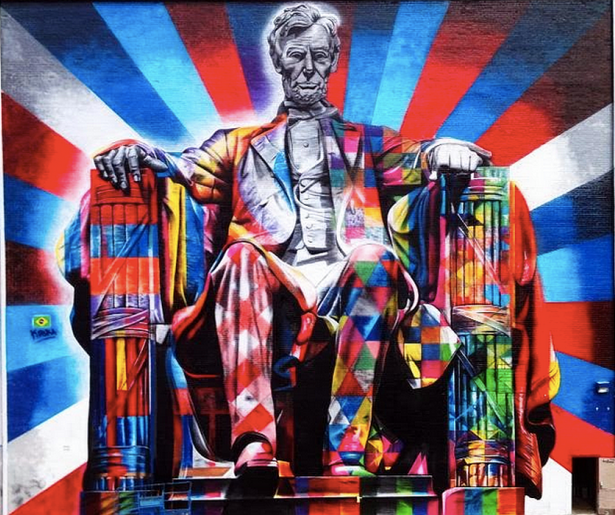 SHARE
We are but creatures of simple taste. We love art. Music. A glass of wine. A nice breakfast.
Lucky that all of those elements are coming together at the Pancakes & Booze Art Show, at the Howlin' Wolf on Feb 26.
If you're having a head scratch at that title, it's actually not all that complicated. The show really is all about pancakes, art, and some imbibing. The art is the most important part, though; Pancakes & Booze is a national phenomenon wherein emerging artists put on a crazy party to a) promote their work and b) bring together the local arts community.
The vibe at one of these events falls somewhere between a gallery night, a street fair and a rave. Over 50 local artists representing about every visual art genre imaginable will be showcasing their work, which gets displayed alongside live body painting demonstrations, DJ sets and of course, all you can eat pancakes. Yes, there's a $5 cover, but on the other hand: all you can eat pancakes. You gotta be 18 or over.
If you do end up missing this Friday's show, never fear. Pancakes & Booze has settled in on the New Orleans circuit, so there will be more events in the flapjack/outsider art categories soon! If you think you can make it, the show is on Feb 26 at 8pm at the Howlin' Wolf.
Image via Facebook.