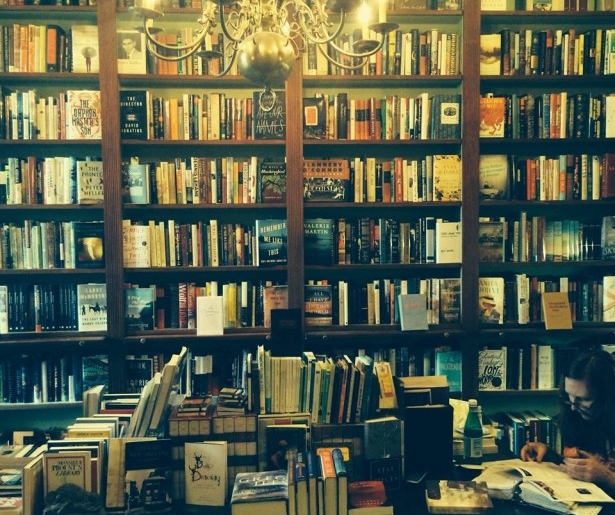 SHARE
We're approaching March, and that means we're approaching the Tennessee Williams/New Orleans Literary Festival, the best celebration of books and literature in the city's packed events calendar. In honor of that upcoming authorial event, here are some of our favorite independent bookstores in the city of New Orleans.
Octavia Books
513 Octavia St
The cliched indie bookstore is a snug spot, more compact than colossal, but no one told the folks at Octavia this. The Uptown stalwart is simply spacious, filled with natural light and, incidentally, stacks and stacks of excellent books. The children's section is sprawling, and Octavia is well known for hosting frequent readings and author signing events.
Maple Street Book Store
7529 Maple St
Back in 2015, the word emerged that Maple Street would be shuttering it's lovely windows, bringing about the end of an era of New Orleans booksellers. Thankfully, the good citizens of New Orleans raised a hue and cry and rallied to save this beloved institution, and it remains in business. Maple Street is as cozy as bookstores get, and boasts a wonderful selection of local authors, curated staff picks, Louisiana lore and a busy events calendar of readings and local book releases.
Crescent City Books
230 Chartres St
It's hard not to love a bookstore that feels like it emerged from an '80s cinematic epic adventure. You know what we're talking about: shelves of rare books and maps, yellowed with the patina of age and adventure. The smell of this shop is reason enough to visit – it has the scent of being wonderfully old – although don't just sniff, and buy something when you drop by.
Garden District Bookshop
2727 Prytania St
A peaceful atmosphere and proximity to one of the prettiest stretches of the Garden District make this little business a veritable oasis for studying and, of course, perusing great books. Bonus: the on site cafe brews a mean cafe au lait.
Tubby & Coo's
631 N Carrollton Ave
This Mid-City shop is notable for being the only bookstore in the city dedicated to genre fiction – specifically, sci-fi, fantasy, horror and mystery novels. There's plenty of local Louisiana literary paraphernalia as well, and a roomy upstairs section for the kids. Hosts a ton of events and readings.
Crescent City Comics
4916 Freret St
Alright, maybe it's not a book store per se, but if you love comics and graphic novels, this Freret St shop is a wonderful resource. The staff are knowledgeable in a charmingly nerdy way, and friendly to boot – Comic Book Guy from The Simpsons they ain't. Also puts on events for the local comic book community, and does a great job promoting area talent in the field of graphic literature.
Faulkner House Books
624 Pirate's Alley
You have to love a book store that once served as the digs of William Faulkner. Besides this claim to Southern literary fame, the Faulkner House is a wonderful French Quarter nook, a reading enthusiast's haven amidst the occasional manic energy of the Vieux Carre. As you may guess, their Faulkner selection is deep, although books of any nature can be found.
Dauphine Street Books
410 Dauphine St
Another rambling used book shop, crammed to the gills with titles that seem to span the entire history of the city. If you're looking to lose yourself in a beautiful historic building filled with gorgeous antique manuscripts, this is the spot.
Image: Faulkner House Books via Facebook.