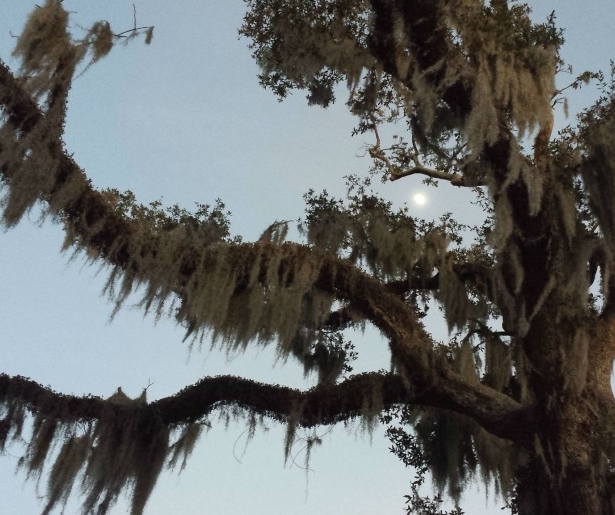 New Orleans City Park has traditionally marked the beginning of the spring season by reopening the William B. Hines Carousel Gardens Amusement Park.
But this year, City Park's administrators have chosen to add a little flair to the springtime celebration. Instead of the usual, laidback resumption of the amusement park's rides, booths, and eateries, City Park has decided to put on an adults-only, fun-filled party dubbed Once in a Brew Moon.
On Saturday, March 5, the park will close at 6pm, as usual. But only half an hour later, Carousel Gardens will light up again. It will be one of the few times throughout the year that the Ferris Wheel, as well as all of the other rides, will be lit after hours.
With a Brew Moon ticket ($30), you get a pass for unlimited rides on any of the Garden's seventeen rides. The recently renovated Ladybug Roller Coaster, local favorites like the Wacky Shack, miniature train, Ferris Wheel, and Tilt-a-Whirl, and the antique hand-carved wooden carousel dubbed "Flying Horses," will all be open and running for patrons to ride.
What makes this an "adults-only" party (in addition to the 21-and-over age limit), is the availability of booze. With your ticket, you get your very own pass for unlimited "brews." Pints of Budweiser, Bud Light, Shock Top, and Rolling Rock will be distributed throughout the park.
A selection of additional beers and some mixed mixed drinks will be available for purchase at some vendors. And, yes, everyone is allowed to bring their drinks on the rides.
With that said, keep in mind this is the year Once in a Brew Moon and Carousel Gardens are reviving the Tito's Vodka Sno-ball Stand. Try your all of your favorite sno-ball flavors – cherry, bubblegum, pink lemonade – with a little bit of kick.
Parker's Pizza, one of two restaurants on the Carousel Gardens Amusement Park grounds, will also be on hand with their signature pizzas and Italian-inspired desserts.
And, if you're not up for riding the Tilt-a-Whirl with a cold one in your hand, Once in a Brew Moon will also have an expansive dance floor, with a DJ playing throughout the event. Patrons are welcome to dance to 70s, 80s, and 90s tunes.
Carousel Gardens has been experimenting over the past few years with holding more adult-focused events. Late year, the park administrators held Moonshine Fever, an after-hours celebration of moonshine replete with samplings of the drinks, tapas from several local restaurants, and performances by a local band.
Last December also marked the second annual Jingle Bells and Beer, a NOLA Brewing sponsored celebration of the season, with a performance by Hazy Ray.
Once in a Brew Moon is in its inaugural year, but has already garnered a lot of attention. Tickets for this event are selling quickly, and organizers predict that there will not be any tickets available for sale at the gate the night of the event.
We can only hope that this means Once in a Brew Moon, like Jingle Bells and Beer, might become an annual celebration itself. Hopefully it won't be a once in a blue moon event.
Tickets for Once in a Brew Moon are still available. They can be purchased through the New Orleans City Park website. Additional information and updates are available through the New Orleans City Park Facebook page. Organizers encourage attendees to wear their "amusement park" best.
Once in a Brew Moon will be held on March 5, 2016, from 6:30-10:30pm inside New Orleans City Park's William B. Hines Carousel Gardens Amusement Park.