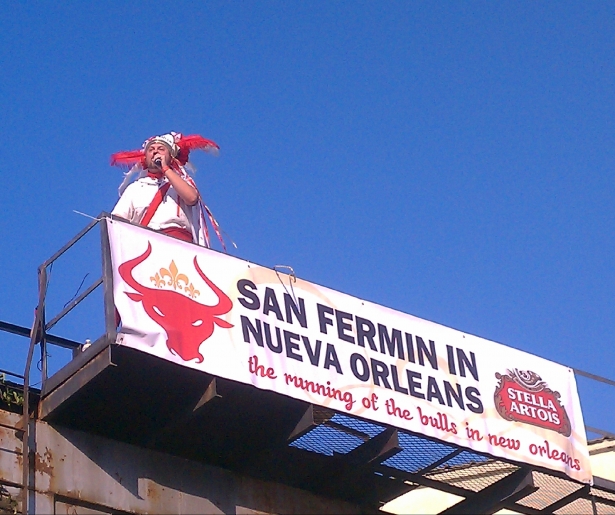 SHARE
It was a more photogenic weekend than most in New Orleans.
Part of the reason was San Fermin in Nueva Orleans. A visiting friend from Charleston (yes "that Charleston") saw all the action – like the King of San Fermin proclaiming "In Egypt, they protest the government. In Brazil, they protest corruption. And in New Orleans, you protest Sobriety!" and the DJ with the mechanical bull billowing smoke and tunes and the roller derby girls smacking folks in the ass with plastic bats – anyways, he saw all that, and told me, "We need more weirdness in Charleston."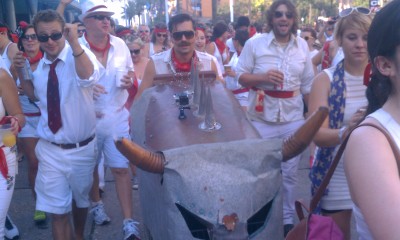 Amen. Also included: a shot of my wife with some Austin roller girls.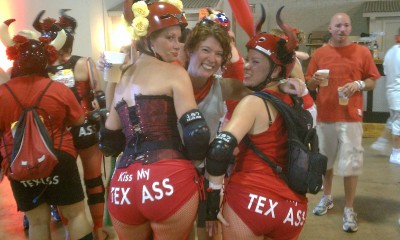 On Frenchman St, a brass band attracted a huge crowd Sunday night. Folks dancing in the street, getting down, making boogie time. The usual New Orleans street celebration scene. But there was a bit of an air of menace and palpable protest as well, as evidenced by the band's take on the shooting of Trayvon Martin.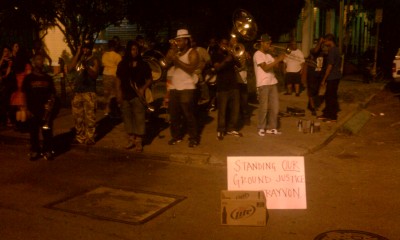 And finally, driving down Nashville Ave, near the intersection of Annunciation, I saw a typical monster New Orleans pot hole. And it happened to be covered with one of the more amusing safety bumpers I've seen in the city.