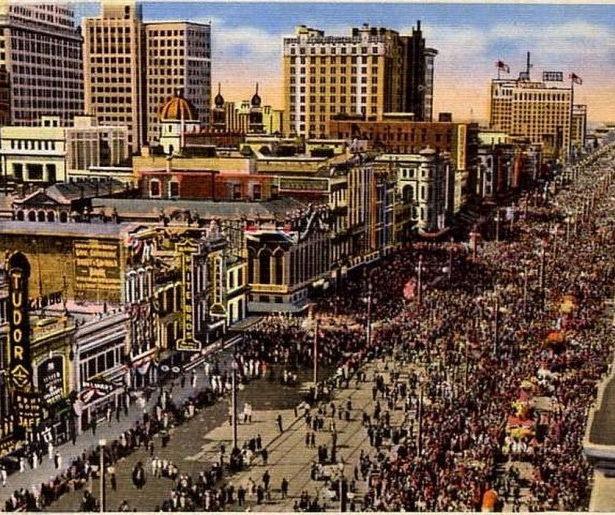 SHARE
The architecture of New Orleans is one of the city's tell tale visual markers. If you're in an area encompassed by one of our local historic districts – and there is more historical architecture here than any other city in the USA – just look down the street. You feel like you're definitively in New Orleans (on the other hand, I was in Dallas two weeks ago. I looked down the street and thought I was on a freeway).
Protecting this historical skin and educating people about our neighborhoods is the mission of the Preservation Resource Center, an organization dedicated to saving old New Orleans, as it were. But the PRC does not get by on good will alone, and this Friday (Mar 18) marks Julia Jump, their biggest fundraiser of the year.
The event, which will be held at The Cannery in Mid-City (3803 Toulouse), will feature a kick-butt smorgasbord of New Orleans food, drinks and music, the latter courtesy of the Honey Island Swamp Band. If you're under 40 (and over 21 – sorry, adults only), you can pick up a Junior Jumper ticket for $75; otherwise tickets start at $125.
This weekend also marks the PRC's First Time Homebuyer Class – highly recommended if you're thinking about buying property in the area. Yes, our historical homes are beautiful, but it's also good to know what it means when the plumber tells you the house you're thinking of purchasing is serviced by clay pipes. More information here.
The PRC is located at 923 Tchoupitoulas St and is open from 9am-5pm Mon-Fri. If you're in town visiting, or live here and want to learn about your city, stop by – you'll find one of the most comprehensive breakdowns of local neighborhood character and architecture available anywhere. Bonus: Cochon Butcher is pretty much right across the street if you need some lunch.
The 39th Annual Julia Jump will be held from 7-11pm on Mar 18 at 3803 Toulouse St.
Above image: Canal St circa the 1930s, via the Downtown Development District of New Orleans and the PRC Facebook page.