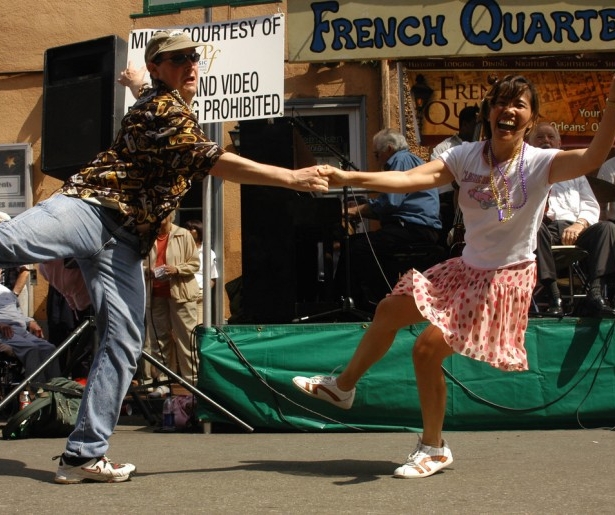 SHARE
It's so close we can smell the food frying in the stalls that line the French Market.
It's so nearby we can imagine the music rebounding off of the alleyways of Royal Street.
There's a crackling in the air. It's not just spring that's infusing the oxygen. Festival Season is upon us, and with it, the promise of several months of non-stop music, street food, and a sense of warm bonhomie that is the essence of New Orleans at her best.
The party starts with French Quarter Fest, our favorite free music festival anywhere (and probably the best free music fest in the world, but OK, we're more than a little biased). Read more here, and rest up, because Festival Season is as exhausting (in a good way!) as it is enjoyable.
Image by Cheryl Gerber.