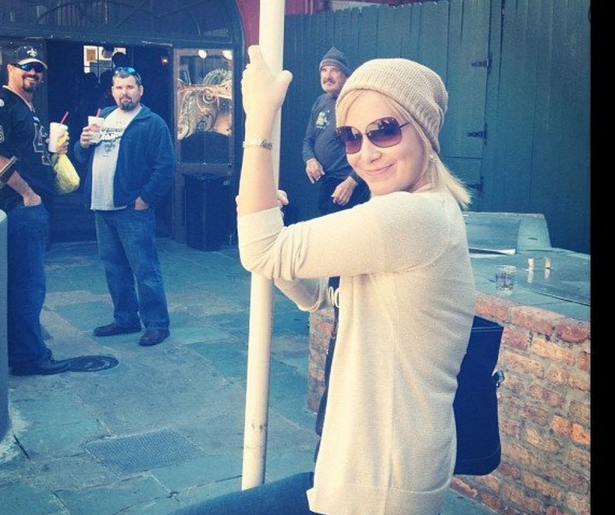 Whitney Davis, a 7 year resident of NOLA, lives in the Quarter across from Brangelina & Robocop.
She moved to NOLA in 2005 and loved it ever since. As a retail brat, she moved over 16 times growing up. As a Gemini, she has kindred spirit with NOLA, and has not been arrested or in a gutter, here's hoping.
She attends NOLA Events – White/Dirty Linen, Red Dress Run, Running of the Bulls, Socialite Luncheons, Fundraisers, MG Parades/Balls, Southern Decadence, Easter/Christmas Parades, Jazzfest, Voodoofest, Essence Fest, FQ Fest, etc. She has never ridden on a float, been in Barkus, Krewe du Starz and will be in The Bearded Oysters during Muses.
As a Saints fan, she represents WhoDatStrong, attends Pelicans games, and is a Ravens Fan. Ms. Davis loves costuming, enjoys long walks, beer, traveling and Champagne. She is a lover of cafes, bacon & brunch with unlimited bubbles.
She has a passion for fashion, boys, karaoke, running, rap and pop/rock.
A divorcee (eloping at 22 in Vegas was a bucket list), she finds quality men at Goldmine, parades and on Ashley Madison, hopefully no catfish.
She's great listener, non-stop talker & a genuinely cray cray good time.