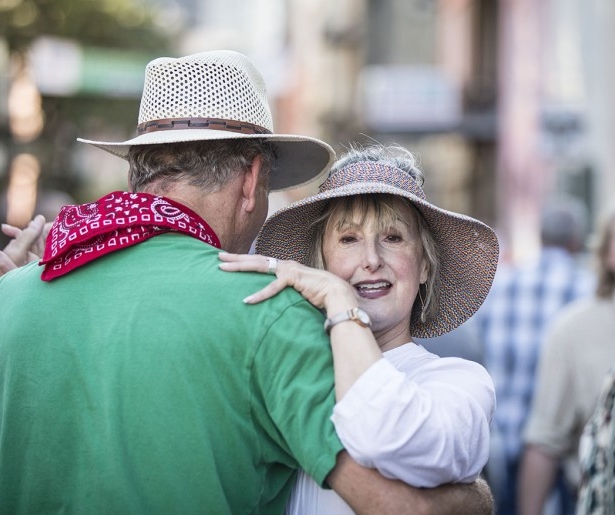 This weekend in New Orleans
The forecast looks gorgeous, which means the masses will be dancing in the streets at French Quarter Fest.
This weekend
French Quarter Fest has it all, with more than 20 music stages and a half-dozen food areas serving up seafood, po-boys, and decadent restaurant dishes, like Muriel's famous crawfish and goat cheese crepes, and tens of thousands of people passing a good time.
Celebrate the state fruit at the Ponchatoula Strawberry Festival.
Experience art all weekend at Ooh Poo Pah Doo; Rhythm 'N' Hues.
Shake a leg with Fleur de Lindy around French Quarter Fest.
Friday
Beats, Rhymes, and Phife pays tribute to the the late Phife Dawg at the Joy Theater, and raises funds for the New Orleans Musicians' Clinic.
The official FQF after-party is the Tribute to Toussaint at the House of Blues.
Luke Winslow King performs in the House of Blues Voodoo Garden.
Morning 40 Federation puts on a show at Saturn Bar.
Saturday
Better Than Ezra headlines the House of Blues.
Mumford and Sons play Zephyr Field, with opener Blake Mills.
Run for the Shadows: An Evening of Bowie takes over One Eyed Jacks.
Sunday
Check out one-of-a-kind balloon sculptures, large and small, plus live balloon twisters and more, at The Festival of Balloons.
Image by Zack Smith.