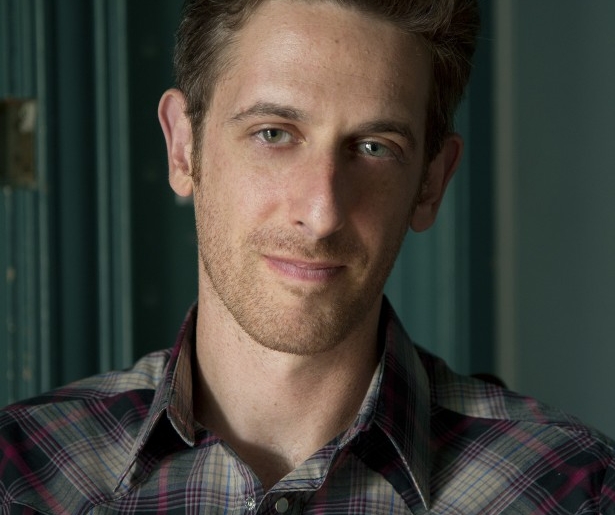 I interviewed New Orleans-based author Adrian Van Young, pictured above, in anticipation of his novel release and upcoming reading and book signing at Maple Street Books on April 21 at 6pm. His first novel, Shadows in Summerland, arises from the life of spirit photographer William Mumler and his clairvoyant wife Hannah, though his story deviates significantly from the historical record.
Mumler photographed his clients with spirits of the deceased, often relatives killed during the Civil War, which begins 15 years into the novel's 25 year time frame. Van Young vividly conjures mid-19th century Boston, which was alive with occult fascination and attempts at communication with the dead during a time of intense conflict.
When did you become interested in spirit photography and William Mumler, and how did that lead to this novel?
I saw an exhibit at the Met on spirit photography while living in New York City. I'd long been fascinated by the occult and the milieu of the Victorian era – which was what I saw when I looked at William Mumler's photographs.
Mumler went to trial for fraud and was later acquitted, and this is someone who conned Mary Todd Lincoln and that many people knew as a bald-faced liar. How did he get away with it?
Before I began writing I spent about a year and a half researching. I must have read 40 books on photography, spiritualism, the occult, and Civil War America, in addition to the transcript of Mumler's trial as well as an autobiography he published, a self-serving diatribe called My Personal Experiences in Spirit Photography. I felt like I had a sense of his voice, and who he actually was. I spent the next seven or eight years writing, living in Boston for about half that time.
How do you view your relationship with history as a writer?
I like the idea of exploiting history, of pillaging it. American history isn't distinct from American myths and legends…it's a narrative in its own way. I'm not interested in being part of the tradition of historical novelists. I'm interested in revisionist history; storytellers rewriting history for their own purposes.
Most of these characters arose from real people. I took details from their lives and extrapolated stories that have no bearing on their actual lives. That's the interesting thing about writing a historical novel. I think Mumler's personality in the novel sometimes reflects the person he was in reality, but by and large the characters are total fabrications.
Was there a lot of information about Mumler's wife Hannah?
She had a close relationship with her mother, which I depicted in the novel, but other than that, no. A distant relative of Hannah's contacted me and asked about my treatment of Hannah and William in the novel, but I didn't really get involved with her. I'm basing the characters off of people that were actually alive, but the people in the novel are not the same people. The novel isn't about faithfully recreating the existing historical record.
I also did a lot of research that I never ended up using. I read multiple books about Civil War chaplains, expecting to create that character, and later decided not to include him. My research contributed to the overall mood of the novel, but I later realized I had more than I ever needed.
The Civil War happens on the periphery in the novel, which I enjoyed as a reader. It breaks with how the war overshadows our perception of daily life in that era.
I wanted the characters to be in a bubble where they were using the war to their own ends but weren't directly involved. They were shielded from it, in a way. You didn't see a lot of the war in major American cities in the North. In Boston you saw occasional soldiers, and sometimes troops marching out, but you didn't see battle. So many people died, but that was happening in the South.
How does it feel to see the novel's publication?
Surreal. It's been in my head for so long, and I've been working on it in isolation for so many years. Now it exists and other people are reading it. I see a lot of parallels between our current political scene and the situations that play out in my novel. It's still a relevant story, and I think an American story, so I was glad to be able to tell it in my own way.
***
Adrian Van Young lives in New Orleans with his wife Darcy and son Sebastian and writes fiction and nonfiction. His first collection of short stories, The Man Who Noticed Everything, won the Black Lawrence Press 2011 St. Lawrence Book Award. His fiction and nonfiction have been published or are forthcoming in Gigantic, Electric Literature, The American Reader, Black Warrior Review, The Collagist, The Believer, VICE, Slate, and The New Yorker among others. An appropriately haunting trailer for his novel, created by Ashley Brett Chipman, is online
Shadows in Summerland is available for purchase online.
Image courtesy of Adrian Van Young.