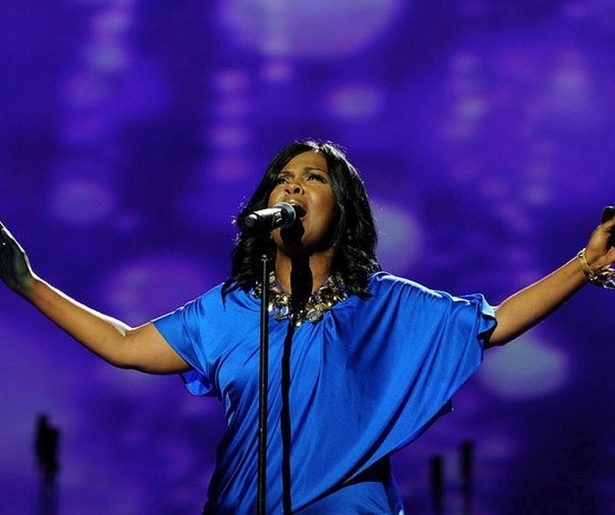 According to Deacon Frank Stewart, for over 40 years the Jazz and Heritage Festival's Gospel Is Alive! event has provided a little piece of fest to elderly New Orleanians who might not otherwise be able to attend.
"Our senior citizens come first," said Stewart, who will MC the 2016 Gospel Is Alive! concert and awards ceremony at famous gospel hub, Franklin Avenue Baptist Church, this Monday, April 25th.
"And going out to the fest itself, a lot of our seniors can't make it in the crowd, with the walking conditions and such," Deacon Stewart explains. "Coming to the church, indoors, is an easier opportunity for them to enjoy some of the Jazz Fest and its spirit. We don't want anyone to be left out."
Working with the official Jazz Fest for over four decades, Stewart is today the oldest gospel MC in the Gospel Tent. At the church during Gospel Is Alive!, "I am the host, the MC, and also one of the staff committee that puts it together," says Stewart. His co-host will be former New Orleans City Council member and state representative Johnny Jackson Jr.
Deacon Stewart expects around 800 seniors to attend Monday's gospel music celebration. "They come to the church and are able to sit down at 9:30am, just before lunch, to start seeing local choirs from New Orleans, local artists, and then national artists," he says.
This year's special guest include Evan Tarantine and Shirley Ceasars, from Durham, NC, who will also be performing at the Jazz Fest heritage tent.
The headliner for Gospel is Alive!, ten-time Grammy winner CeCe Winans (pictured above, via Facebook), will perform backed by the Council on Aging Choir. Secular music lovers may recognize Winans from the song "On That Day" from the Everlasting Love album, written and produced with hip-hop goddess Lauryn Hill. CeCe is not only the best-selling female gospel artist of all time, but also the author of three books, including her memoirs, On A Positive Note.
Stewart says that this year's Gospel Is Alive! event will be a bit different from previous years, partly thanks to the inclusion of a short awards ceremony. "This year we have six people coming," says Stewart. "Miss Lois Dejaun will receive the lifetime merit award for her many years of dedication and tribute to gospel singing and working in the field. Linda Lou Bradley from radio station K75 will be receiving one of the awards for representing gospel music…"
While musical access for seniors is the main purpose of Gospel Is Alive!, Stewart also considers it a parallel celebration of New Orleans. "This is a golden opportunity for doing gospel music, and we do this to celebrate the rich tradition of gospel music in New Orleans," he says proudly. "We are the birthplace of Mahalia Jackson. And we honor our city with this music."
The 2016 Johnny Jackson, Jr. Gospel Is Alive! Celebration concert will take place Monday, April 25, from 9:30am til noon at the Franklin Avenue Baptist Church (2512 Franklin Ave). The concert is also open to the public, free of charge, depending on seating availability.