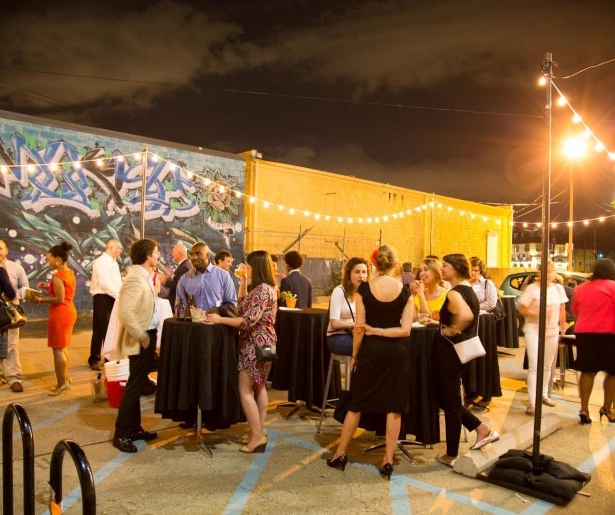 SHARE
The considerably packed New Orleans eating scene has been peppered with new additions over the past few years in the form of pop-up restaurants. Pop-ups have become such an ubiquitous presence we almost feel dated explaining what they are, but in short: eating establishments that circumvent the overhead costs of running a brick and mortar business and daily operations by only opening at limited hours or on special engagements.
Sometimes, a pop-up is a stepping stone to a physical location. Sometimes, it's the desired end state of a particular restaurateur's vision (in other words, some people like to serve people food, but not everyone wants the stress of running a daily food service business).
Inevitably, good pop-ups develop a sheen that even the best blue chip restaurants start to envy. Essentially, it's the appeal of limited availability, not too distant from the phenomenon of a hot restaurant with limited reservations skyrocketing in popularity. If you eat somewhere and enjoy the food, but know said food is only available once a week (or month), you bend your will towards finding that food whenever it becomes available.
This April 27 (Wed) marks a pop-up round-up as it were – Propeller Pop 2016. Held at the Broadmoor business incubator Propeller (4035 Washington Ave), the event celebrates all manner of entrepeneurship and ventures. Among the businesses getting feted are a dozen pop-up restaurants, many of which have done their rounds at the St Roch Market.
Among the pop-ups catering the event are Koreole, Milkfish, the Sweet Spot, the Old Portage, Port City Pantry, Sparklehorse, House of Dumpling, NOLA Foodsmiths, the PDR, Black Swan Food Experience and Local Acres.
Plenty of music and local art will also be exhibited at the event, which runs from 7-10pm. Tickets are $35 in advance, or $40 at the door, and can be bought here.
Want to learn more about pop-up restaurants in New Orleans? Here's our own roundup of some favorites (a few of which will be featured at Propeller Pop).
Image courtesy of Propeller via Facebook.