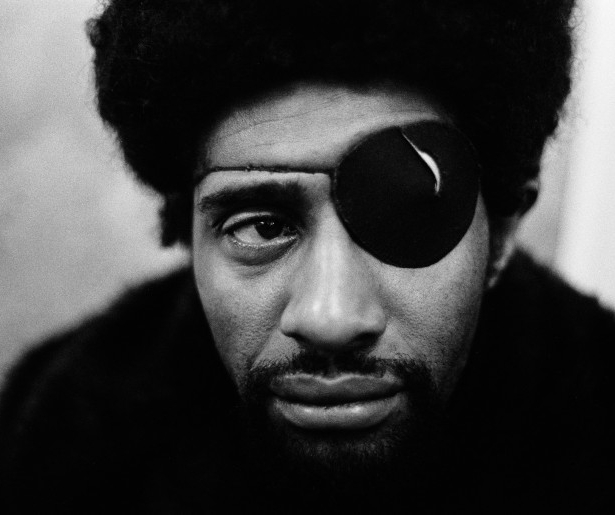 SHARE
Even in a town known for its singular musical voices and larger-than-life flamboyant characters, James Booker stood out.
"He was the best black, gay, one-eyed junkie piano genius New Orleans has ever produced," in the inimitable words of Dr. John, one of the all-star cast of Booker admirers who regales us with you-can't-make-this-stuff-up stories about the Bayou Maharajah at the center of Lily Keber's award-winning documentary of the same name.
Originally released in March of 2013, the film racked up a slew of awards, including the prestigious Oxford American prize for Best Southern Film. But securing the music rights for the cinematic jukebox of live and recorded Booker tracks that power the film proved to be a huge financial hurdle, since the self-proclaimed Black Liberace covered everyone from Roger Miller to Ray Charles to The Beatles while producing a steady stream of his own classics.

So for three whole years, except for an occasional pop-up screening, the film Keber made to introduce the world to Booker's genius remained on ice.
At long last, the wait is over.
On April 26, Bayou Maharajah: The Tragic Genius of James Booker will be officially released to the public, initially on iTunes and other streaming services, then later this summer on DVD. Screenings at select theaters nationwide, as well as in Europe and Canada, will mark the occasion and continue throughout the summer.
Locally, audiences can catch the film at the new Broad Theater (636 N. Broad St.), which has performances scheduled nightly from now until May 1.
That puts it smack in the middle of Jazz Fest, and rightly so. Though only stills survive from his legendary Jazz Fest gigs, Booker was a Fairgrounds mainstay in the '70s and '80s, when he was frequently joined onstage by his young protege, Harry Connick, Jr.
How did an ex-con junkie come to tutor the scion of former New Orleans District Attorney Harry Connick, Sr.?
"It's an only-in-New-Orleans story," laughs Keber, who first heard Booker on the jukebox at Vaughan's when she was bartending there. "Where else would the district attorney get this notorious drug user with an eyepatch to teach his little half-pint son to play piano? And the kid grows up to be Harry Connick, Jr.? That's surreal."
Booker's whole tumultuous life was pretty surreal. Take the story of how he lost his left eye. That tall tale had so many colorful variations – selling it to a tourist, being gouged out by Harlem drug dealers (or a vengeful Ringo Starr) – that Keber makes a brilliant montage out of conflicting clips from all her interview subjects recounting what he told them.
As outrageous a character as Booker could be, it's the sheer brilliance of his music that makes him one of the brightest stars to ever appear in the glittering firmament of New Orleans icons like Louis Armstrong, Professor Longhair and the late Allen Toussaint.
"I know the word genius is thrown around loosely," Toussaint tells Keber in the film. "But I considered Booker a genius when I met him, and to this day, a true genius."
That's high praise coming from a towering figure like Toussaint, and the film is rich in personal recollections of Booker's iconic peers. Irma Thomas, Dr. John and Dave Bartholomew are a font of in-the-trenches sagas. And Harry Connick, Jr.'s crash course in the wild inventiveness of Booker's keyboard style is a marvel to behold.
"Nothing was harder than that," says Connick, after painstakingly decoding an arcane technique that merges barrelhouse piano with Chopin. "It's insane. It's insanity."
It's also nearly impossible to describe.
"If you don't know Booker's music, it's hard to understand it without experiencing it," says Keber, who wisely puts the music itself front and center in the film.
Sadly, there's no footage of Booker playing in his hometown, where he was woefully underappreciated during his lifetime. But there's rich trove of footage of Booker in performance from tours of Europe, where he was rightfully hailed and regaled as the creative genius he was.
Though most celebrated for his keyboard pyrotechnics, Booker also had a richly nuanced voice that really shines in the Montreux Jazz Festival performance of his own lovely ballad "True." And throughout the many ups and downs of his career, he refused to compromise his own unique vision, which inspired Keeber to do the same.
"Booker taught me a lot about myself, which freed me to make the film it needed to be," says Keeber, who's currently in production on the New Orleans street-dance documentary Buckjumping. "He set a different bar for what's possible: Whatever you do, do it at the highest level possible. Otherwise, there's no point."
"Bayou Maharajah: The Tragic Genius of James Booker," screens nightly from now until May 1 at Broad Theater (636 Broad St.). Visit the official Bayou Maharajah website for an ever-evolving list of screenings worldwide, and news on the upcoming DVD release. Want to host a screening in your own hometown? Visit Tugg for information on how to do that.
Image of James Booker via Bayou Maharajah's Facebook page.