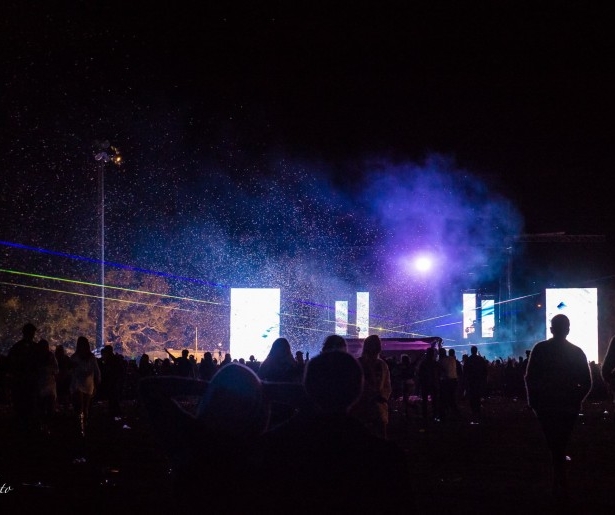 SHARE
It may be four months out, but tickets have gone on sale for the Voodoo Music + Arts Experience, and the festival has released its lineup to entice music worshipers from across the world.
Who's on tap this year? In the grand old Voodoo tradition of mixing up indie rock, hip-hop and bands I listened to in high school, the headliners are Tool, Arcade Fire and The Weeknd. Given that Arcade Fire are at least part time residents of New Orleans, that sort of means a local act is featured among the headliners for 2016, depending on your definition of 'local.'
Other acts with more concrete Louisiana ties include the Preservation Hall Jazz Band, Kevin Gates (straight outta Baton Rouge), the Seratones (wassup, Shreveport) and Mutemath. Plus, G-Eazy is playing and he went to Loyola, so there's that.
There's 65 other acts playing across the four stages of the Experience, which kicks off Oct 28-30. Some of the other acts on tap include Band of Horses, Reignwol, Puscifer, Foals, Chairlift, Die Antwoord, Puscifer and Cage the Elephant. Tickets for both three-day general admission ($140) and the VIP Loa package ($400) go on sale today. Heads up – prices will rise as the date of the festival draws closer.
This is the first year Voodoo goes off without founder Steve Rehage; the Experience now comes managed by C3 Presents, the folks behind Austin City Limits and Lollapalooza.
The Voodoo Experience is, along with BUKU, the local music festival most friendly to contemporary musical tastes and the under-30 demographic (although an act like Tool is a nod to folks who grew up without smartphones). It's also the local festival that feels the most globalized. From the act selection to the general presentation of light shows and interactive art installations, Voodoo has the vibe of an international music event. Jazz Fest may be bigger, but its stated mission of preserving local heritage has always given it a more localized vibe.
That said, there are some definite New Orleans edges to Voodoo. The food is local, and despite the cliches about Louisiana cuisine, vegetarian and vegan fare is promised at the 2016 Voodoo Experience. And the setting – amidst the bayous and live oaks of City Park – is quintessentially New Orleans. Plus, if you're here for Voodoo, you may as well be here for Halloween, and Halloween in New Orleans is a special kind of holiday.
If you're planning on coming to the Crescent City to Worship the Music, don't forget the area around City Park is one of the most attractive neighborhoods in town. Learn more with our guide to Esplanade Ridge. Want to see the full Voodoo lineup? Head here.
Image by David Fary.