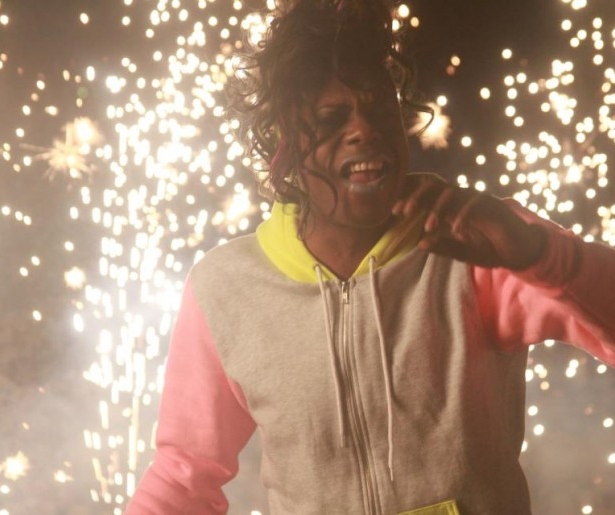 SHARE
So: hometown hero Big Freedia has been opening for the Postal Service while the latter is on tour. If that sentence doesn't mean anything to you, put it this way: the gay black bounce performer who does this song is warming up for the skinny white hipsters who perform this one .
For the record, both of those tracks are great. But the reaction to Freedia in the Pacific Northwest has generally ranged from bemusement to all-out disdain. From the Vancouver Sun:
…the "Queen Diva all the way from New Orleans, Louisiana" has done something quite impressive making a career out of such a limited and, ultimately, annoyingly repetitive genre. It's not beyond the realm of possibility that it is all an elaborate joke.
What a twit, right? The local reaction to this reaction (thanks, internet age) from commentators like Cajun Boy and the Gambit has been predictably (and understandably) a mix of annoyance, irritation and our own brand of sneer. You don't get our music, world? Well to quote the Queen Diva, y'all get back now.
With all that said, I'm inclined to give the folks in the Pacific Northwest a break. I'm not from the PNW, but I went to the University of Washington and put in four years of Seattle-observational fieldwork. And said research leads me to this conclusion: it is difficult to imagine a city that is less receptive to bounce. Bounce is loud, confrontational, hypersexual, participatory and danceable. It's a perfect musical vehicle for a town whose citizens are unapologetically sensual and proudly epicurean, a never-shy city where people like to look you in the face, ask about ya mominem and show off their considerable, haha, assets (yes, that was meant to be a punny nod to Juvenile, who arguably mainstreamed bounce for a national audience back in the '90s).
Despite giving the world Sir Mix-a-Lot, I think it's safe to say Seattle does not, figuratively or literally, like big butts. Also: her residents tend to avoid eye contact, casual conversation, or engaging in demonstrative displays of approval at concerts, let alone dancing, let alone twerking. I know, I know, this doesn't apply to everyone in Washington and Oregon. Yes, I'm speaking in generalities, but I believe there's enough standoff-ish paint on the PNW easel to brush with these broad strokes.
Anyways, I'm not saying the above is bad. Up yourself, Northwest! You have a well-developed appreciation of coziness, irony and sarcasm, and the salmon is great. And I'll always be a loyal Husky. I'm just saying the Seattle Freeze is a thing – maybe a tad exaggerated, but present enough to be palpable to outsiders and something I know a few PNW natives are actually proud of – and that thing is as compatible with bounce as a minuet.
Besides all this, shouldn't we cut concert-goers a little slack for expecting their opener to somewhat match the headliner? How would you react if you bought tickets to see Lil' Wayne and Belle & Sebastian did the first set? Or just reverse the actual gigs. Would people attending a Big Freedia concert in New Orleans want the Postal Service to open?
Actually, come to think of it, they probably would. I've seen Freedia perform at Siberia on the same night as some decidedly unbouncey acts. Across the street, the AllWays Lounge also consistently mixes up the many musics of black and white New Orleans. And say what you will about Marigny/Bywater hipsters, but they love to twerk it, even if their skinny white butts can't always pull off the requisite moves. Plus, while the cross-penetration isn't as deep, I've seen black bounce fans enjoying the punk or singer-songwriter acts on St Claude Ave; that music may not be as twee as the Postal Service, but it's definitely not Peanut Butter either.
And that's something I love about New Orleans. How our musical tastes are so hard to pigeonhole, other than 'good.' We'll sway one minute, cry the next, laugh at one set and shake our azzes at the end. What matters is that the music moves us, be it emotionally or butt-jigglingly.
Yes. Butt-jigglingly. That's a word, alright?
Y'all get back now.
Images courtesy of The Postal Service and Big Freedia