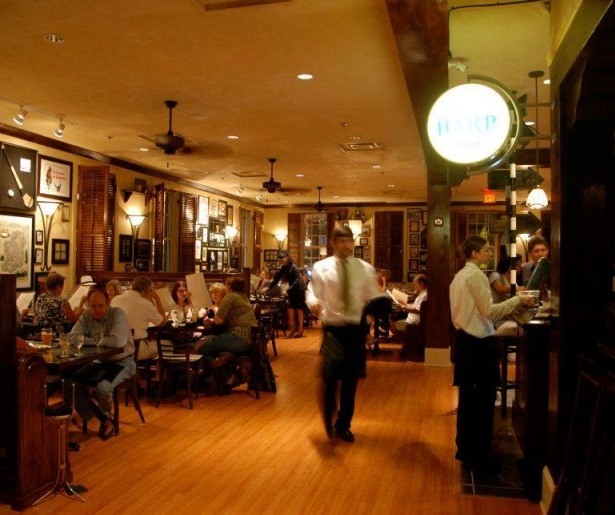 SHARE
The world's most famous international literary festival comes once a year, and unsurprisingly, New Orleans – a veritable city of storytellers – makes a big deal out of it.
We're referring to Bloomsday, the annual June 16th celebration of Irish author James Joyce. There are odd, niche-themed parties in this city, but none is perhaps quite as niche-y (but never Nietzsche – forgive us a little literary joke) as Bloomsday, which is generally commemorated by efforts to recreate the events of Joyce's famously dense 1922 novel, Ulysses.
If you've never read Ulysses, or if, like me, you tried to read it and after about 30 minutes found yourself on YouTube, here's the skinny: the novel follows a day in the life – specifically, June 16th, 1904 – of Dublin resident Leopold Bloom. Over the course of the day (and 265,000 words of stream of consciousness narrative), Bloom crisscrosses Dublin, does some shopping, goes to a funeral, eats a cheese sandwich and experiences the trials and tribulations of the human condition in microcosm.
Like I said, it's dense.
There are plenty of variations on Bloomsday celebrations around the world, although they all go off on June 16th. In New Orleans, Joyce, that most famous Irish author, is feted, appropriately enough, at the Irish House (1432 St Charles Ave), from 6-8pm. There shall be much eating of a specially prepared menu, undoubted imbibing of Irish beers and whiskies, and readings.
That last element means readings of Ulysses, although not the whole novel (that would take days). Guests for the evening include a champions' row of regional literary talent, including host Michael Allen Zell, Chris Champagne (the satirist behind 'Muck Dynasty'), Addie Clitchens (author of the novel The Fire-Starter, whose previous works has been published in the Oxford American and Callaloo), George Bishop Jr. (author of the novels Letter to My Daughter and The Night of the Comet), Reading Life host Susan Larson, and several others.
Look: food and drink and merriment come together often in New Orleans, but not usually under the auspices of a public reading of one of the 20th century's great novels, in the company of some of the area's best authors. For more information on Bloomsday, head here .
Image: The Irish House, via Facebook.