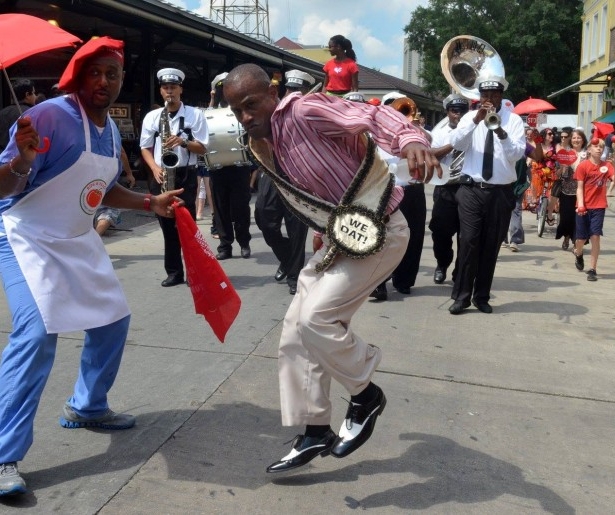 This weekend in New Orleans
Nostalgia reigns, with Saturday bar crawls celebrating cult classics "Ferris Bueller's Day Off" and "Wet Hot American Summer," capped off by a Sunday night concert with Weezer and Panic at the Disco.
This weekend
New this year at the French Market's Creole Tomato Festival – a Bloody Mary market.
The Marigny Opera House hosts its New Dance Festival.
NOLA Time Fest celebrates Dr. Who with cosplay, contests, rare screenings, live music and more.
Friday
Feufollet, with special guest Aurora Nealand, puts on a show at One Eyed Jacks with the Deslondes.
RSVP for free entry to TOP MOB, a pop-up art show at Eiffel Society.
Foundation Free Fridays at Tips features Good Enough for Good Times plus Stoop Kids.
Saturday
The annual 610 Stompers Ball Crawl theme is "Wet Hot American Stomper."
Ferris Bueller's Leisure Day Bar Crawl includes a "Danke Schoen" lip-sync contest, a kissing contest, and a twist and shout dance-off.
St. Lucia headlines the Civic.
Sunday
Weezer and Panic at the Disco play Champions Square.
Germaine Bazzle dazzles at her weekly gig at Irvin Mayfield's Jazz Playhouse.
Image: A Second Line marches at the French Market Creole Tomato Festival, courtesy of Facebook.